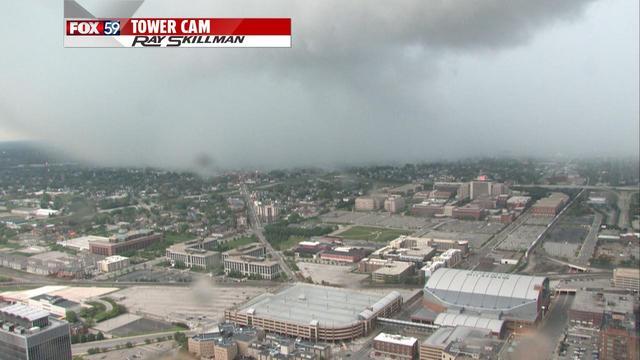 Strong storms have formed along a warm front sliding north tonight.  This broken line of storms will have the potential to drop large hail along with producing destructive winds through at least 10pm tonight.  As storms continue to roll to the north they should become more in line with rain producers and see a diminishing chance to produce large hail and destructive winds.  These storms are expected to continue to produce lots of lightning, even in the overnight hours, and that along makes them dangerous.
If you are in the path of one of these storms you are advised to make your way inside until the storm passes.  Winds could topple large trees and hail could potentially damage car hoods.  Lightning alone can kill.  These storms pose a dangerous risk even if a severe warning is not issued.
Over the next couple of days the weather will remain unsettled until a cold front passes through late Tuesday night.  The rest of the week will turn cold with overnight lows falling to the mid 30s in some parts of Central Indiana.