EIN Presswire | Newsmatics
CC Forum Green Carpet VIP Event - Casts A Green Light on Awards Season Saturday - March 11 - Beverly Hills, California
News provided by
EIN Presswire
Mar 02, 2023, 11:00 AM ET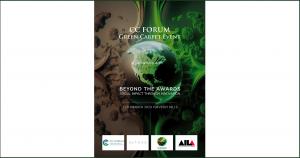 CC-Forum a harmonious collaboration with the ability to impact with purpose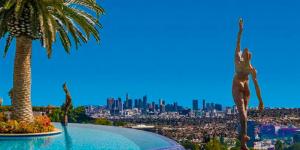 Earth Day is Every Day where we are increasingly moved by the power of sustainable lifestyle practices to bring wellbeing to the Planet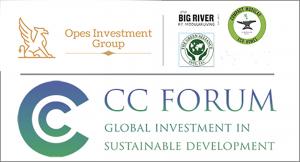 CC-Forum is made possible by the generous underwriting and donations deom our valued sponsors
Climate Change Action & Social Impact through investment in Sustainable Development is A Natural! - CC-Forum Green Carpet VIP Event, Beverly Hills - March 11
The 9th CC-Forum March 11 in Beverly Hills, CA will also entertain the crème de la crème of environmentally conscious stalwarts and real-life action hero's in the entertainment and film industry."
— Diane Kelly-Michael Torchia, Public Relations
BEVERLY HILLS, CALIFORNIA, USA, March 2, 2023 /
EINPresswire.com
/ -- Beverly Hills/Ca It was announced at the historical London-Dorchester Hotel in October 2022 that the 9th edition of the Climate Change Forum (CC Forum) scheduled for later this year would host a 'Green Carpet Pre-event' on Saturday, March 11 in Beverly Hills, California. CC-Forum in partnership with 'Beyond the Awards -Social Impact Through Innovation' and esteemed underwriters is slated a day before the highly anticipated 95th Academy Awards. Guests are invited to immerse themselves in a program of secluded tranquility and high impact engagement. The CC Forum Green Carpet VIP Event & Reception in partnership with Beyond the Awards and EcoVerse will unspool in a stunning private mansion in the vicinity of the iconic Beverly Hills Hotel ™. Situated on two verdant acres the venue boasts breathtaking panoramic views where guests will revel in an oasis of tranquility replete with Koi ponds, a natural grotto, pristine waterfalls and a masterpiece of interior design.
The CC Forum is respected globally as a convergence that advances environmentally conscious business cooperation in a fragmented world. This is the first time the CC-Forum will convene in the Western Hemisphere. Future three day confabs are planned for a return engagement in the USA , Asia and Africa. The premiere USA edition of the Climate Change Forum continues to advance sustainable development on a global scale as it sets the stage to explore solutions, ameliorate environmental damage, enrich cultural patrimony and secure the necessary investment to advance tangible development across all sectors.
The occasion brings together a curated ad hoc group representing major investment funds, family offices, VC capital firms, HNWs, senior government officials, the brightest startups, and well-known public figures. With cinema considered one of America's most important art forms in crafting the public narrative, fomenting social change and is perhaps its most significant contribution to world culture it was paramount that the CC-Forum be held during Awards Season. Here is when a conscious community of 'Hollywood Royalty' is joined by a pantheon of stars and the most lauded names in the international 'Entertainment Industry'.
One part glamour and one part guarded optimism, the day's agenda features thought provoking panels, epicurean delights, classical entertainment, couture sustainable fashion reveals and a retrospective of trailers representing the year's best eco themed documentaries and feature films. The teasers of the award-winning documentaries will be screened and followed by fireside chats with the principals. The Cure (produced by Sharon Stone and Manuel Collas de la Roche), Climate Change Refugees (produced by Michael Nash, Leonardo and George DiCaprio) and That Changes Everything (financed by Ivan Williams) are on the program. Also to be screened is 'A Plastic Ocean' with award-winning producer Adam Leipzig, CEO of MediaU. The former President of National Geographic Films emphatically states, "When we produced the documentary , 'A Plastic Ocean' we had no idea what impact it would make across global government and we could not have imagined that it would engage 15 million viewers."
"The clarion call, insists today's role models must lead with unwavering and collective guidance to effect positive change through private - public cooperation while spearheading sustainable investment to achieve these goals," states Douglas Hardin a member of the steering committee.
CC Forum's Founder and Chairman Max Studennikoff confirms, "The occasion is planned to honor members of Hollywood elite and the brightest lights of stage and screen that have shown themselves to be vocal advocates of a planetary shift to 'go-green'." Collaborating in tandem, we can confront and foment positive and impactful change," insists Marina del Rey based, Holmes Stoner, Founder of Green Alliance International and consultant for Compact Modular Eco Home (Co-Modeco.com).
The CC Forum is where an intimate group convenes to address and resolve environmental crisis, social conflict and heal divisiveness while furthering prosperity and dignity for all. "With 200+ high net worth individuals confirmed to attend the VIP Green Carpet Event will pay homage to international family offices, thought leaders, and innovators in planet preserving technology. "We once again are set to re-imagine the relationship between business and nature, " confirms Studennikoff.
Called a gamechanger, CC Forum was founded in 2017 when high profile events garnering funds for sustainable development were without president. Over the years the CC-Forum has evolved as a distinguished leader in bringing together influential organizations and heads of innovative industries. It is considered on par with the UN Climate Change Conference (COP) and the Aspen Institute annual confab in Miami, Florida. It has earned it's moniker as the 'Green' Davos'. According to London-based Danny McGrath, Founder and CEO of Opes Group & Companies Ltd and strategic partner of the CC Forum, Beverly Hills edition, "It has been amazing watching CC Forum stage their events over the years, bringing together the brightest business interests that while putting a value on profit are working in concert with ESG mandates that exemplify cooperation and cohesiveness at its best".
Since the summits formation uber impresario and visionary Max Studennikoff, confirms, "The CC Forum is rich in networking possibilities. Ours is a highly successful, in-person gathering that has graced the world's most desirable destinations. Most recently, CC Forum unfurled in London (October 2022), the Kingdom of Bahrain (March 2022) under the auspices of the HRH Prince Salman bin Hamad Al Khalifa, the Crown Prince & Prime Minister, in Cote-d-Azur (July 2021), Dubai (April 2021), Monte-Carlo under the High Patronage and in the presence of HSH Prince Albert II of Monaco (September 2020) and London (October 2019) when it received a royal greeting by the late HM Queen Elizabeth II." "Collectively we explore, confront and foment positive and impactful change," according to the event's co-organizer Nick Baciagaluppo.
For all those wishing to know more or to register for both the Green Carpet VIP event on 11th March and the 9th edition of CC Forum later this year, you may visit
https://cc-forum.com/
or write to team@cc-forum.com
Cristiane Roget
Vector International Pictures/AdAvenueGroup
+1 310-220-9118
roget@vipictures.com
Visit us on social media:
Facebook
LinkedIn
Instagram
YouTube
Other
CC-Forum - It is more urgent than ever to continue supporting the Climate Change Forum
For inquiries or corrections to Press Releases, please reach out to EIN Presswire.