This is an archived article and the information in the article may be outdated. Please look at the time stamp on the story to see when it was last updated.
INDIANAPOLIS, Ind. — Puppies in need of adoption are racing to find a new home!
It's all part of the NASCAR "Pup" Series, a competition taking place on Monument Circle ahead of Sunday's race.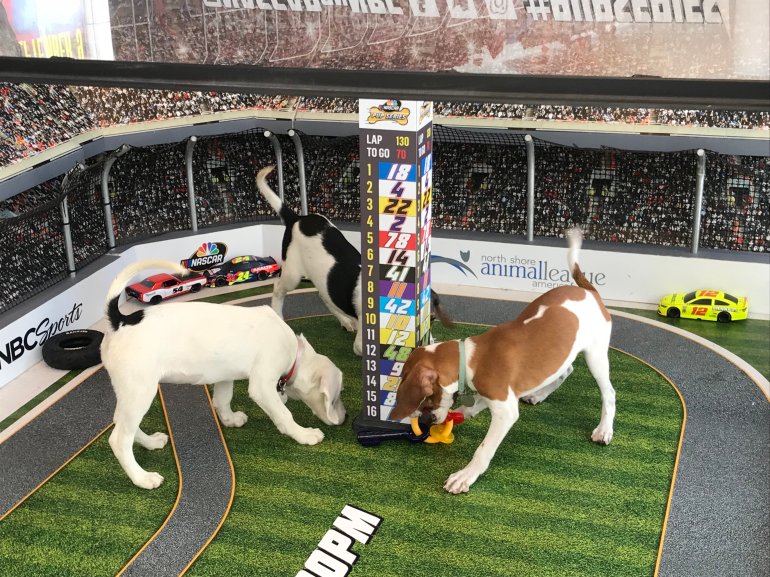 A dozen puppies from North Shore Animal League America looking for forever homes are on display downtown, racing around a custom-built track to drive awareness about animal homelessness.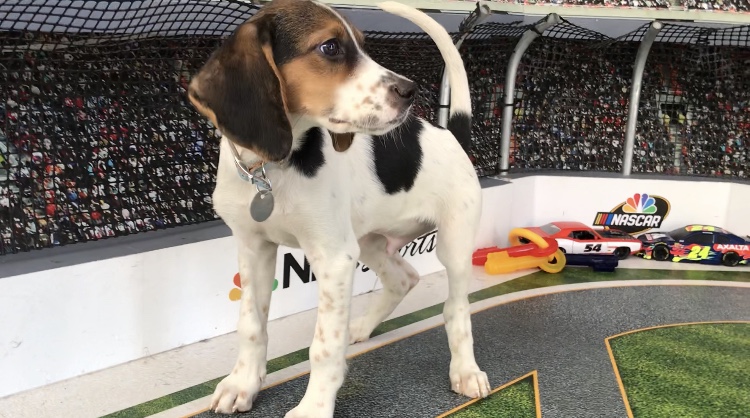 "It's to raise awareness for these animals," said Jon Sorrese with North Shore Animal League America. "When you adopt from a shelter, you end up saving two lives– the one for the animal you adopted and also the space to bring in another animal for adoption."
All of the puppies on display are available for $350. The puppies are all spayed/neutered.
Adopters will receive a pair of Brickyard 400 tickets after the adoption is finalized.
"I love how people's eyes light up, smiles come to their face," said Sorrese. "You can be having a horrible day and come by, you see puppies and all that just fades away."
This is the first year NASCAR "Pup" Series has stopped in Indianapolis.
WATCH: What's cuter than puppies? Puppies playing with race cars! It's all part of @NASCAR "Pup Series" going on right now at Monument Circle. @AnimalLeague #Indy #pupseries #getyourrescueon pic.twitter.com/EMMH6kBEao

— Olivia McClellan (@OliviaMNews) September 6, 2018
These racing puppies will be available through Saturday.
Hours:
Friday (Sept. 7): 11 a.m. – 4 p.m.
Saturday (Sept. 8): 9 a.m. – 1 p.m.