This is an archived article and the information in the article may be outdated. Please look at the time stamp on the story to see when it was last updated.
INDIANAPOLIS, Ind — More than 30 seniors got up to speed with technology Tuesday afternoon, learning tips and tricks from local tech experts.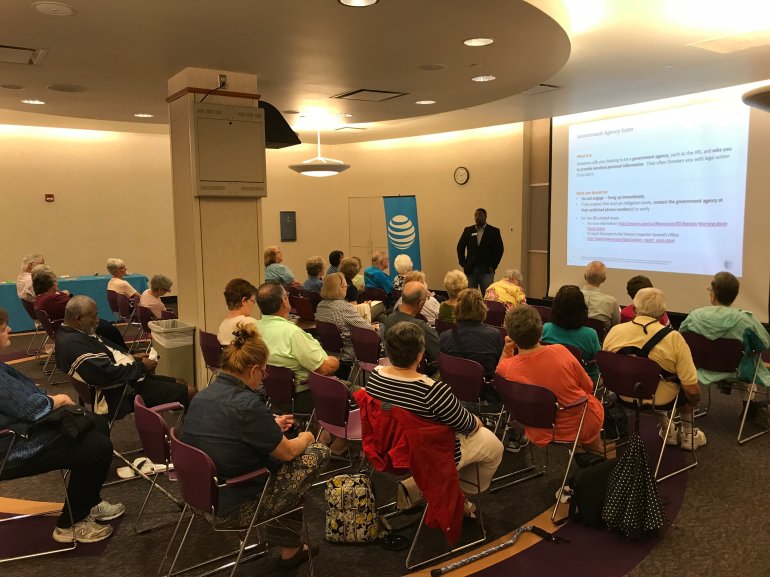 AT&T in partnership with Indianapolis OASIS hosted an educational and interactive "Digital You" training session where seniors were given tools on using technology safely and effectively.
From social media usage to online privacy tips and scams, participants had hands-on instruction on keeping up with today's digital age.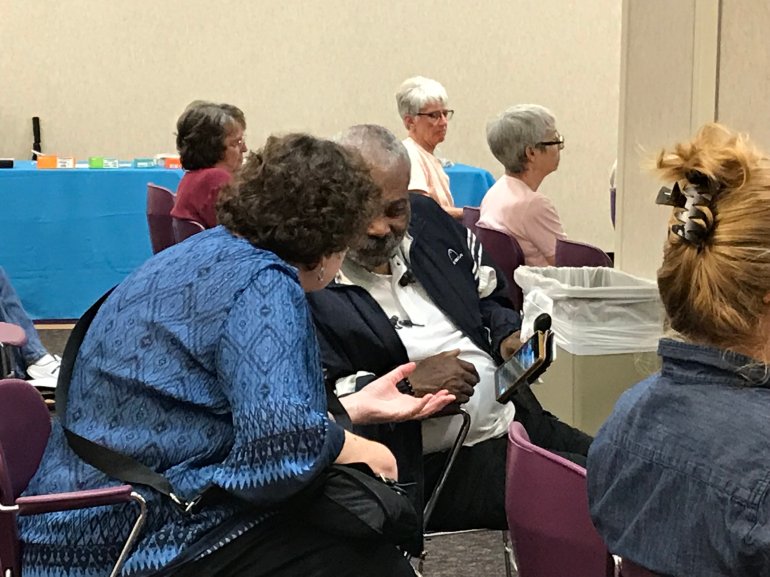 "Each opportunity you go online is an opportunity for enhancement and engagement, but it's also an opportunity for somebody who might have an idea to try to scam you out of your money or perpetuate a fraud," said Jim Tackett, the executive director of external affairs at AT&T Indiana. "It might be an opportunity for you to fall prey to that, so it's always good to talk about these things."
Tackett said the hope of Tuesday's seminar is that attendees will share the tips they learned with their peers.
"Regardless of age, the one constant in our life is change," he said. "Change in technology, change in devices, change in applications. We all have to learn and continually engage each and every day to embrace technology and use it in a way that enhances our quality of life."
Jim Tackett with @ATT says today's "Digital You" presentation was based on the various questions from seniors received daily in their stores. pic.twitter.com/tr7lGCdCdJ

— Olivia McClellan (@OliviaMNews) June 26, 2018
Check out these internet safety tips:
Social Media
-Use privacy features
-Don't post about going on vacation (open invitation to thieves)
-Update passwords regularly
-Manage who sees your posts and profile information
-Set up login notifications so you know when someone logs into your account
Privacy
-Make sure all sites are secure (https://)
-Make passwords complicated by using a combination of letters, numbers and symbols
-Always use privacy settings and 'opt out' buttons within your online accounts
Scams
-Read emails carefully and be cautious when downloading attachments
-Pay close attention to the URL and look for poor grammar or spelling
-When someone calls claiming to to be a government agency or asks you to provide sensitive personal information, DO NOT ENGAGE and HANG UP IMMEDIATELY
-Never provide remote access to your computer without verifying
-Don't click pop-up virus alert notifications
-Never mail payment or give out your credit card information before receiving a service
-Consider using antivirus software
Passwords
-Set a passcode on your smartphone using a unique pin
-If you write down passwords, make sure they are in a secure place
Other
-"When in doubt, throw it out." Don't click on links you're unfamiliar with
-If you log into a public network, make sure to forget the network once you're done using it
About 35 seniors are here for the information session and are learning about social media, online privacy and scams. pic.twitter.com/vzQWVivoLd

— Olivia McClellan (@OliviaMNews) June 26, 2018