This is an archived article and the information in the article may be outdated. Please look at the time stamp on the story to see when it was last updated.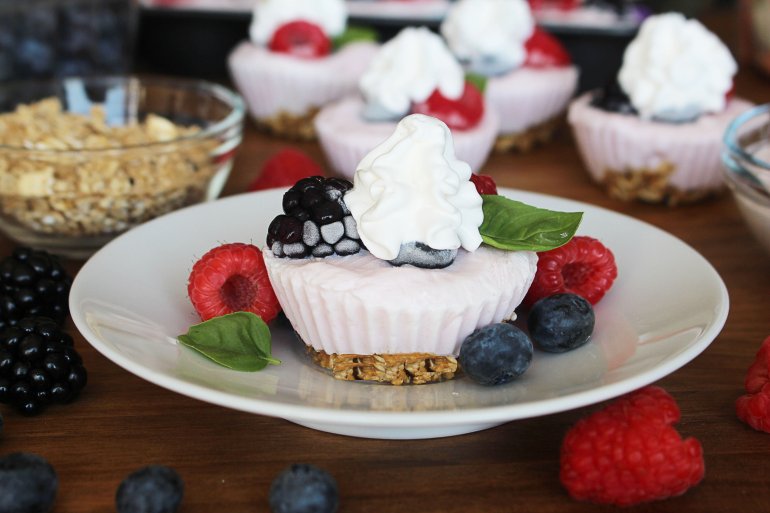 Fruit & Yogurt Parfait Cupcakes
Yield: Makes about 12 cupcakes
Ingredients
1 cup granola
2 Tablesooons peanut butter
1 Tablesoon honey
2 cups Greek yogurt, any flavor
1 cup assorted berries
Whipped cream, if desired
Directions
Add silicone baking cup to every cavity in muffin tin (if you don't have silicone, paper will do)
Mix together granola, peanut butter, and honey. Add spoonful of mixture to each cup and press down firmly.
Add enough yogurt on top of granola base so it comes to top of cup.
Place several berries or desire fruit on top and freeze for minimum of 3 hours. It's best to freeze at least 8 hours.
Remove from freezer and add whipped cream if desired before serving.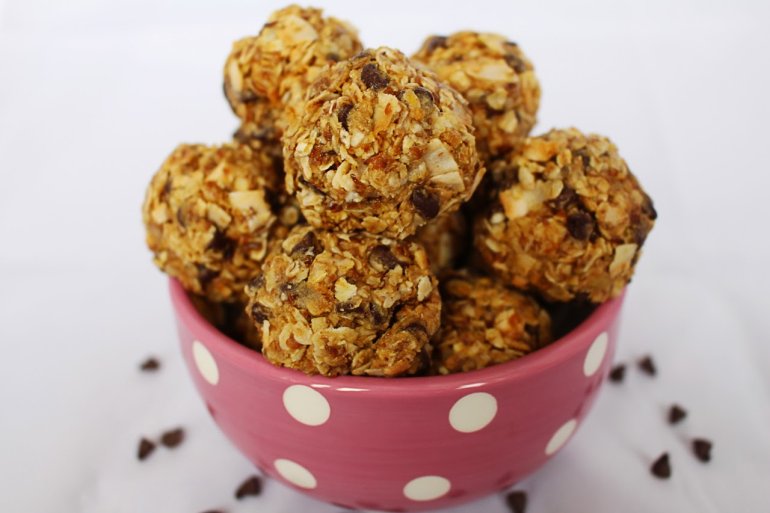 Energy Balls
Servings: Makes about 24 balls
Ingredients
2/3 cups shredded unsweetened coconut
1 cup quick oats
1/2 cup peanut butter
1/3 cup honey
1/3 cup mini chocolate chips
1 teaspoon vanilla
Directions
Preheat oven to 325 degrees Fahrenheit
Disperse shredded coconut on a baking sheet lined with parchment paper.
Bake coconut for 5 minutes, just until the coconut is lightly toasted, and remove from oven.
Mix toasted coconut with quick oats, peanut butter, honey, mini chocolate chips, and vanilla.
Refrigerate mixture for 1 hour before rolling into balls
Granola balls will stay fresh for about a week; refrigerate to increase freshness time.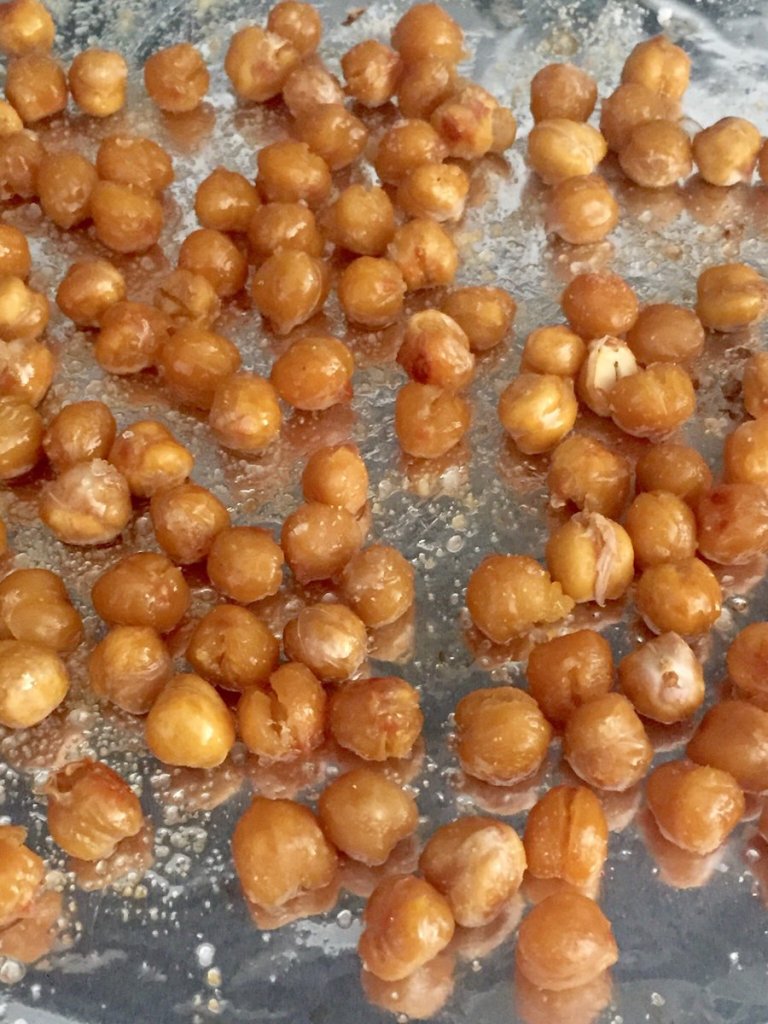 Roasted Chickpeas
Ingredients
1 (16 ounce) can chickpeas, drained
1 Tablespoon olive oil
1 teaspoon garlic powder
1 teaspoon salt
Directions
Preheat oven to 400 degrees Fahrenheit and line baking sheet with parchment paper or aluminum foil
Combine chickpeas with olive oil and spread in single layer on baking sheet. Bake for 30 minutes.
Remove from oven and toss with garlic powder and salt.