This is an archived article and the information in the article may be outdated. Please look at the time stamp on the story to see when it was last updated.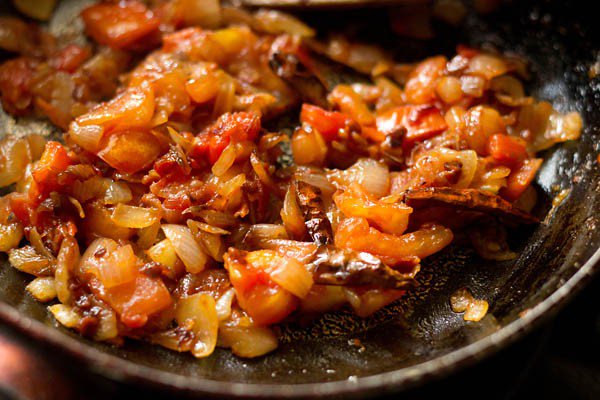 INDIANAPOLIS, Ind. — Savory or sweet. We're showing you how to make homemade preserves for the holidays that are perfect for your table or to give as a gift. Chef Rob Koeller joined us with a cooking demo.
Tomato Onion Chutney
Ingredients
2 ½ cups chopped onion
1 teaspoon mustard seeds
½ cup Golden Raisins
3 ½ tablespoons unsalted butter
14-ounce fresh or canned tomatoes, drained well in a colander
1 tablespoon red-wine vinegar
1 tablespoon sugar
1/8 teaspoon ground allspice
2 tablespoons minced fresh parsley leaves
Preparation
In a heavy skillet cook the onion and the mustard seeds in the butter over moderate heat until the onion begins to turn golden. Add the tomatoes, the vinegar, the sugar, and the allspice, cook the mixture, stirring and breaking up the tomatoes with a wooden spoon, until the chutney is very thick, and add the parsley and salt and pepper to taste. The chutney may be made days in advance and kept covered and chilled. The Chutney can be served hot or cold.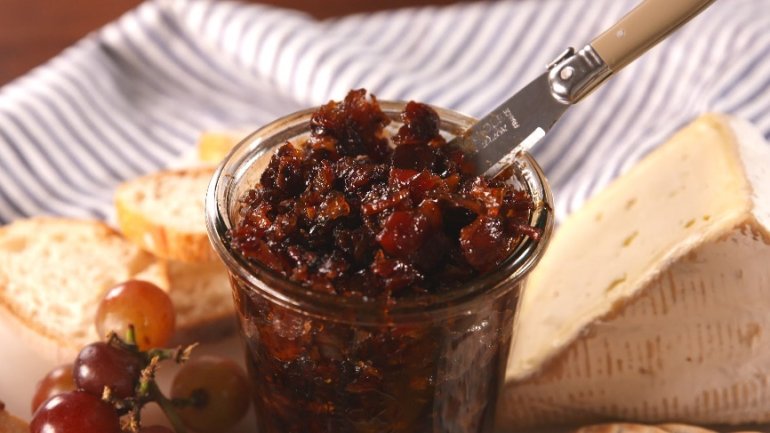 Bacon Jam
Ingredients
1 lb. bacon, cut into 1″ pieces
1 Onion, finely chopped
4 shallots, minced
2 cloves garlic, minced
1/2 c. brown sugar
1/4 c. maple syrup
1/3 c. apple cider vinegar
1 tsp. chili powder
¼ cup dark roast brewed Coffee
Directions
In a medium saucepan over medium heat, cook bacon until crispy. Transfer bacon to a paper towel-lined plate, reserving about a tablespoon of bacon fat in the pan.
Reduce heat to medium-low. Add onion and shallots to the pan and cook, stirring often, until the onions are caramelized, about 15 minutes.
Stir in garlic, brown sugar, maple syrup, vinegar, chili powder, coffee, and cooked bacon. Bring mixture to a simmer then reduce heat to low. Cook until the liquid has reduced and thickened and the onions are fully cooked, 7 to 10 minutes.
Let cool before transferring to a jar.
Blackberry Preserve
Ingredients
2 pounds of ripe blackberries
4 cups of granulated sugar
1 lemon, zested and juicedProcedure
Wash and sort through berries, picking off any stems or leaves and removing any that are not firm and fresh. Add half of the berries to a large pot and add half the sugar. Very lightly crush with a potato masher, top with remaining berries and sugar, toss and lightly crush again. Add the lemon zest and juice, stir and let rest for 30 minutes.
Place pot over medium heat, and bring slowly to a boil, stirring until all of the sugar has dissolved. Increase heat and cook quickly until berries reach the jelling point at about 220-221 degrees F on a thermometer, roughly 30 to 40 minutes. Skim off any accumulated foam from the top and let cool. For a more "spreadable" jelly-like consistency, the mixture can be food processed before it cools.  For a seedless jam, the mixture can be pushed through a fine-meshed strainer or a food mill before it cools.