This is an archived article and the information in the article may be outdated. Please look at the time stamp on the story to see when it was last updated.
ZIONSVILLE, Ind. (March 3, 2016) -- Founders of Zworks in Zionsville describe their facility as a center for entrepreneurs. It is a membership based nonprofit.
Zworks is focused on serving as an economic development engine for Zionsville and the surrounding area. They provide an office setting for new businesses so they can grow, collaborate and create relationships.
"We have a tremendous amount of resources here, whether it's through programming, mentorship, or connection to investors. It's also about being around other people who may become your next customer or your next prospect, or your next partner," said Dan Moyers, co-Founder and president of Zworks.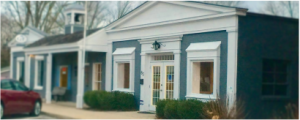 The business is located at 85 East Cedar Street in Zionsville. And of course it has all the business equipment you'd need without having to buy it. Membership cost is $750 a year. It costs more if you want your own space.
"I loved the home office, the wife and kids probably didn't like it as much. They were used to dad going downtown for a lot years, so this was the right time, the right place, and it's a good vibe," says Jim Martin, president and founder of Venue Intelligence.
That vibe has helped Jim with his business. Venue Intelligence helps venue owners, event managers, and festival organizers to take their emergency plans and their event plans out of a binder and put it into an app called Playbook. It's one of the many new businesses helped out by Zworks, which has seven or eight several different work zones.
"Some of the work zones are set up for more quiet heads down work, others are for small group collaborations, and then we have a few dedicated spaces for startups," said Moyers.
Zworks is open 24/7 with secure access. If you're interested in checking it out, click here.