This is an archived article and the information in the article may be outdated. Please look at the time stamp on the story to see when it was last updated.
INDIANAPOLIS, Ind. – Police are investigating two shootings on the west side of Indianapolis that killed one 19-year-old and critically injured another Tuesday.
Police were first called to the Waterfront Terrace Apartments off 34th Street, where officers say they found a man suffering from an apparent gunshot wound shortly before 7:10 p.m. He was pronounced dead at the scene. The Marion County Coroner's Office identified him as 19-year-old Trevon Bonds, a 2018 graduate of Lawrence North High School.
With a combination of speed and power, Bonds scored his share of touchdowns for Lawrence North.
"You can't really stop him. When he started going it was hard to take him down because he was so big and so strong," said friend Dwight King.
King, one of Bonds' high school teammates and a longtime friend, says just this week Bonds made plans to play football in junior college.
"We were literally just talking about this yesterday. We were going to go to college and perform and do something with our life," said King.
King says Bonds and his friends felt surrounded by violence and hoped to use football as an escape.
"We liked sports. That's what we liked to do. That was our main focus and to make it out of Nap because down here's there's nothing good for us but trouble," said King.
Unfortunately, police say the 19-year-old died after being shot Tuesday night near a dumpster at a west side apartment parking lot.
The school district released the following statement about his death:
The MSD of Lawrence Township and Lawrence North High School are saddened to acknowledge the tragic death of 2018 graduate, Trevon Bonds. The entire school community mourns this loss, and holds those close to him in their hearts during this time of mourning.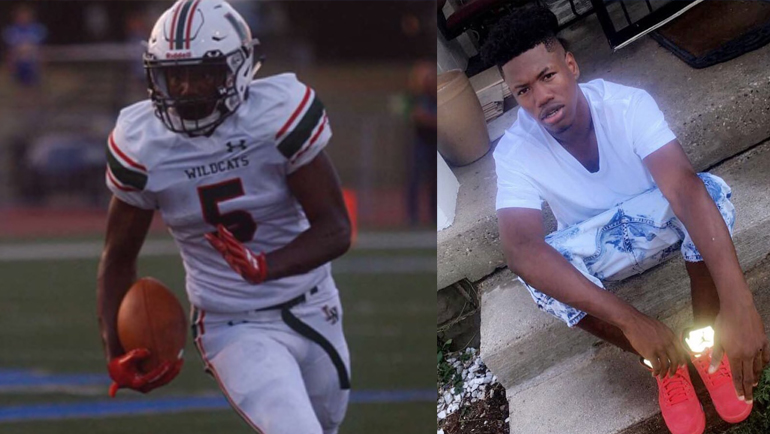 IMPD says a second shooting victim was found in the 3400 block of Moller Road. That's only a few blocks away from the other scene. That victim, 19-year-old Jeron Booker, is recovering in the hospital.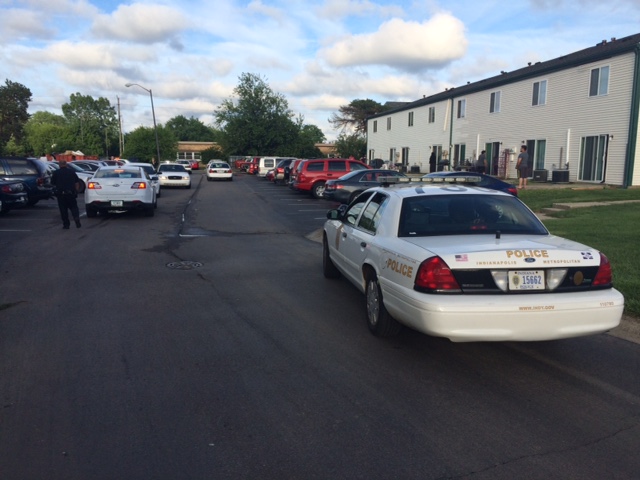 Investigators believe the two shootings are connected.
"You know this family is hurting. Things need to change," said one of Trevon's family members Gerald Hatcher Sr.
Just three weeks ago, Bonds graduated high school and his friends and family can't believe the street violence that claims too many young lives has now taken someone they loved.
"This city right now it's like being in the wild, wild west," said Hatcher.
"There's a lot of young people dying and getting locked up or shot and killed," said King. "It's hard to stay away from that stuff because it's all around us."
Anyone with information on the case is asked to contact Crime Stoppers at 317-262-TIPS.