This is an archived article and the information in the article may be outdated. Please look at the time stamp on the story to see when it was last updated.
INDIANAPOLIS, Ind. (May 9, 2014)– Two road construction workers were wrapping up their shift Friday morning when they were killed on Interstate 69.
That accident happened on I-69 southbound between 82nd and 96th streets and involved a pickup truck.
The crash caused significant backups throughout the morning. Nate Riggs from the Indiana Department of Transportation said the road crew was working on resurfacing and expansion of the left lanes of I-69 southbound from I-465 to 116th Street as part of "Operation Indy Commute," a project to ease traffic congestion in Marion and Hamilton counties.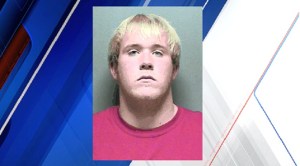 Sgt. Rich Myers from Indiana State Police identified the driver as Jordan Stafford, 22, Fortville. Late Friday morning, the workers killed were identified as Kenneth Duerson Jr., 49, Indianapolis, and Coty Demoss, 24, Noblesville.
Myers said Stafford was going southbound on I-69 while the construction crew was picking up orange cones along the side of the road. The area was marked with an arrow board. Myers said it was unclear why Stafford failed to move his truck into the right lane.
"Witnesses tell us that a pickup truck, a green pick up truck driven by Jordan Stafford of Fortville, Ind., southbound in the left hand lane struck the arrow board which struck the two workers and threw them and ultimately killed them," Myers said.
The workers had less than half a dozen cones to pick up. The arrow board was still operating at the time of the accident, Myers said. He told FOX59 it wasn't clear how fast Stafford was going and that a crash reconstruction team would determine that.
Myers said Stafford was pinned inside his truck and couldn't get out. Crews had to extricate him from the pickup, and Stafford was taken to an area hospital for what Myers described as minor injuries.
"There are a young man and an older gentleman who aren't going to go home tonight to their families," Myers said of the two workers. "They're doing their job, trying to pick up and call it a day, and because of some inattention of a driver or something we don't know of yet (this happened)."
Myers said it would be several days before investigators finished reconstructing the crash.
"(The other workers)  are shook up," Myers said. "They're having a hard time with it, obviously. This is someone they worked with every day, and this scene is not a good one at all. They're trying to console each other."
INDOT said the workers were contractors with Rieth-Riley, the company working with INDOT on the project. The men were scheduled to wrap up at 6 a.m.; the crash happened around 5:45 a.m.
"At this point, we're not exactly sure what caused this, whether it was a worker's error or a motorist's error," Riggs told FOX59 earlier Friday morning. "It takes the work of everyone to make work zones safe."
April was Workzone Safety Awareness Month, Riggs noted, saying added caution is especially important during this time of the year, when construction projects ramp up.
Myers warned about the dangers of distracted driving.
"There's safety measures in place that if everybody would pay attention to the safety measures and heed what they're doing instead of doing other events–I'm out here working this crash this morning with the fire department and we've got people driving by taking pictures and video. So are people paying attention to what they're doing? No."
Riggs said work has been suspended at the crash site through the weekend.
Authorities are reviewing the case to determine if any charges will be filed.
Here's how the story developed on Twitter this morning:
TRAFFIC ALERT: Hearing reports of a SERIOUS CRASH and person struck 69 SB near 96th St #Fox59 #IndyTraffic

— Traffic Authority (@indy_traffic) May 9, 2014
TRAFFIC UPDATE: Now hearing there is possibly a person trapped in a vehicle with that crash 69 SB near 96th St pic.twitter.com/DPOPrl8umZ

— Traffic Authority (@indy_traffic) May 9, 2014
TRAFFIC UPDATE: Two killed in crash 69 SB at 96th St pic.twitter.com/l4cCt4w48h

— Traffic Authority (@indy_traffic) May 9, 2014
TRAFFIC UPDATE: Avoid 69 SB at 96th St due to a FATAL crash in a construction area. Use Allisonville Rd to avoid the interstate.

— Traffic Authority (@indy_traffic) May 9, 2014
TRAFFIC UPDATE: AVOID 69 SB at 96th St due to a fatal crash. USE – Allisonville, Hague Rd, Sargent Rd #Fox59

— Traffic Authority (@indy_traffic) May 9, 2014
TRAFFIC UPDATE: I just spoke with INDOT regarding the fatal crash on 69 SB at 96th St. Crews there were working on a resurfacing project

— Traffic Authority (@indy_traffic) May 9, 2014
A tragic accident near 82nd street on I69 South bound. Traffic will become horrible which will affect Fishers… http://t.co/wpKy81yHx9

— Fishers Fire Dept. (@FishersFireDept) May 9, 2014
TRAFFIC UPDATE: 69 SB backed up well past 116th due to a fatal crash on the interstate near 96th St. Avoid 69 SB. pic.twitter.com/o3xez5WC1T

— Traffic Authority (@indy_traffic) May 9, 2014
PHOTO: construction workers gathered at scene of fatal crash that killed 2 workers. @FOX59 http://t.co/DdKxiNTTSB pic.twitter.com/l42E6QcYlS

— Vanessa McClure (@VMcClure16) May 9, 2014
#BREAKING this pick up truck hit & killed 2 workers around 5:47am along i-69 near 82nd street ~ updates on @FOX59 pic.twitter.com/FUFfNlktts

— Kristin Kane (@KristinKaneNews) May 9, 2014
We are saddened to learn two road workers were killed in a work zone on I-69. Please move over, slow down & allow crews to work safely.

— INDOT (@INDOT) May 9, 2014
TRAFFIC UPDATE: Delays due to fatal crash involving 2 construction workers 69 SB now stretches back to Cumberland Rd pic.twitter.com/0FlIGNQF3I

— Traffic Authority (@indy_traffic) May 9, 2014