This is an archived article and the information in the article may be outdated. Please look at the time stamp on the story to see when it was last updated.
THORNTON, Colo. — Two men and a woman were killed after a Wednesday night shooting at a Colorado Walmart, police say, and the suspect is now in custody.
According to KDVR, a SWAT team went to an apartment looking for 47-year-old Scott Ostrem, identified as the man wanted in connection with the case. Officers didn't find him there, but his car drove past the apartment complex.
Police spotted the vehicle and followed it, eventually stopping Ostrem in his Mitsubishi Mirage and taking him into custody.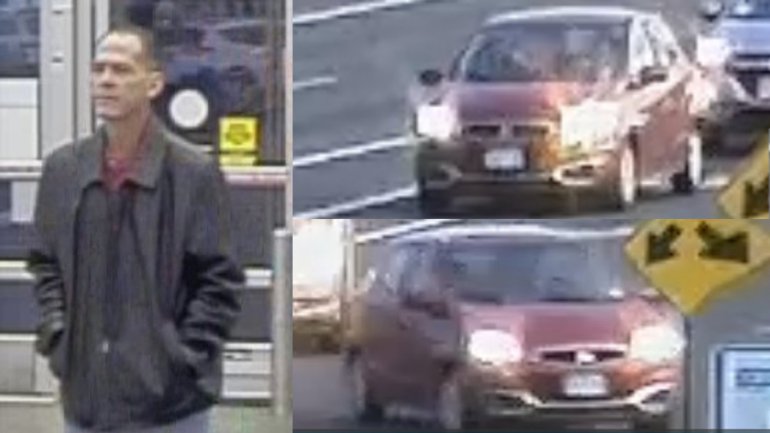 Police said Ostrem walked into the south doors of the Walmart store at 9900 Grant St. around 6:10 p.m. Wednesday and "nonchalantly" opened fire. Two men were pronounced dead at the scene; a female victim was taken to an area hospital where she later died.
Thornton police spokesman Victor Avila told KDVR that the shooting was a "very heinous act."
"We don't know exactly what the motive of the person was, but it was certainly a terrible act," Avila said.
Special agents from the Bureau of Alcohol, Tobacco, Firearms and Explosives were assisting local police.
People inside the store reported hearing several gunshots and ran for cover. Others immediately got down on the ground. Employees recalled hiding under a backroom table for several minutes.
"Then a few seconds later you just hear people running right to the exit yelling, 'He's got a gun. He's got a gun,'" said witness Marcus Smith. "Screaming and screaming, and my biggest fear is we're all bunched up there and this guy, who knows where he is, could come and just starting shooting people."
Smith said he and other customers had trouble getting the door to open as they tried to get out of the store. They were finally able to push it open, Smith said.