This is an archived article and the information in the article may be outdated. Please look at the time stamp on the story to see when it was last updated.
INDIANAPOLIS, Ind. – All three suspects are in custody following an officer-involved shooting on the city's north side.
The Indianapolis Metropolitan Police Department says officers were called to the robbery in progress at an Auto Zone near 56th St. and Keystone Ave. around 9:24 p.m. Friday.
When police arrived, Capt. Michael Elder says they set up a perimeter before the suspects exited the south side of the business.
Elder said officers ordered the robbers to stop, noticed they had handguns and then an officer fired shots at the individuals. It's unknown at this time whether the suspects fired any shots.
The suspects then fled; two of them were on foot and one got into a vehicle that Elder said crashed a short distance away.
Police took James Bess, 28, and Tony Hamilton, 27, into custody shortly after the robbery Friday night. A third suspect, George Taylor, 30, got away. Police used K-9s and drones to search for him.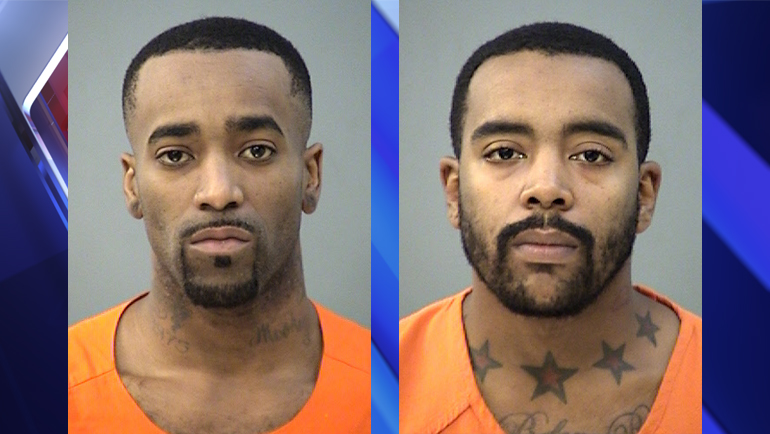 Officers eventually apprehended Taylor at his east side home on Saturday. No booking photo was available for Taylor, who police said wore a red hoodie and a mask over his face.
No officers were injured and it doesn't appear the suspects were either, Elder said.
Anyone with information regarding this incident is asked to contact Crime Stoppers of Central Indiana at 317-262-TIPS.