This is an archived article and the information in the article may be outdated. Please look at the time stamp on the story to see when it was last updated.
INDIANAPOLIS, Ind. – A shooting that left two people dead and wounded two more appeared to be tied to drugs, police say.
Officers were called to the Cameron Meadows neighborhood at 7:38 p.m. on Tuesday after a caller said several people were shot. IMPD described it as a drug-related robbery and said it was a targeted incident.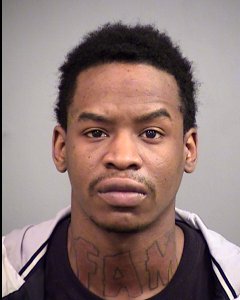 When police arrived at the home on Blue Pine Lane, they found four people had been shot. All of the victims were transported to local hospitals. Two people died from their injuries; police identified them as 24-year-old Robert Lee and 26-year-old Ricardo Mendez.
"We believe this is a drug robbery that turned violent, most likely involving marijuana," said IMPD deputy chief Chris Bailey.
Deputy chief Bailey says when officers arrived, they found Robert Lee shot outside the home.   Lee later died from his injuries, but investigators believe Lee is responsible for the violence.
"At some point inside the house, Lee produced a handgun and something happened and he opened fire," said Bailey.
Police claim some of the victims in that case had ties to Gary, Indiana.
About four hours later, officers were called to a south side apartment complex on El Lago boulevard and found another man shot to death in the parking lot.
"We believe that victim also has connections to Gary and it may be drug related, although the two incidents are not connected to each other," said Bailey.
Aside from the fact that both cases appear to be drug related, investigators do not believe the two deadly shootings are connected in any way.
A search of police reports shows the suspect in the first shooting, Robert Lee, had a criminal history.
Police arrested Lee in January during a home detention check where officers say they found a stolen gun and marijuana.
Deputy chief Bailey says a growing number of the city's homicides involve marijuana as a motive.
"This year it seems we've had significant increase in homicides involved in distribution of marijuana," said Bailey.  "It's a very risky behavior to be involved with."
WATCH LIVE: IMPD is giving an update now on a pair of deadly shootings around the city https://t.co/huIOtPPKfN

— FOX59 News (@FOX59) November 14, 2018
Additionally, right before police were dispatched to Blue Pine Lane, a person walked into Eskenazi Hospital with a gunshot wound. During a Wednesday afternoon news conference, police said they hadn't connected that individual to the Blue Pine Lane shooting, although they didn't rule it out.
So far no arrests have been made in the homicide on the south side.  Anyone with information on that case is asked to contact Crime Stoppers at 317-262-TIPS.
"We will do whatever it takes to hold you accountable for violence in our city," Bailey said.