This is an archived article and the information in the article may be outdated. Please look at the time stamp on the story to see when it was last updated.
UPDATE: Keith Freeman Sr. pleaded guilty to reckless homicide on Oct. 11, 2016. All other charges were dismissed. He was sentenced to four years in prison and will also serve four years of probation. 
INDIANAPOLIS, Ind. -- Six people were shot in just five hours in separate shootings across the Indianapolis metro area late Thursday into Friday morning.
Officers first responded to a report of a person shot in the 4000 block of Cass Court, near Post Road and East 38th Street, just before 8:30 p.m. Thursday. Police say a family argument turned deadly when a 63-year-old man shot his 38-year-old son.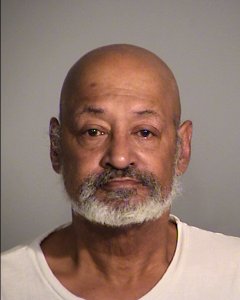 Police identified the victim as Keith Freeman Jr. Police said Freeman had gotten into an argument with his father, Keith Freeman Sr., when the elder Freeman retrieved a handgun.
"The man was in shock.  I stood and watched.  He was in a daze over what he had done," said neighbor Jackie Denham.
Two vans were parked in front of the family's home so neighbors didn`t see the whole argument, but they say the father and son fought over the gun before it went off.
"One of them tried to get the gun from the other.  I don`t think it was purposely done.  I`ve known them long time and they`re good people," said Denham.
Police arrested Keith Freeman Sr. for reckless homicide for killing his son.   Neighbors say that's an example of how gun violence can destroy lives and families.
"I think it`s gonna devastate the whole family.  They lost their son.  They`ll probably put the dad in prison," said Denham.
That shooting highlighted a violent night with six separate shootings around the city.
Shortly after 10 p.m., officers were also dispatched to the 500 block of Narrow Brook Drive on the city's east side on reports of another shooting.
When officers arrived, they say they found a 17-year-old man suffering from a gunshot wound to the calf. The victim was awake and breathing when transported to the hospital.
Police were also called to the 7400 block of Whipporwill Drive at the Waterside at Castleton apartment complex shortly after  10:30 p.m.
When they arrived, officers say they found a man in his early 20's suffering from a gunshot wound to the lower abdomen. He was transported to St. Vincent Hospital in critical condition. Police say the suspect was high on drugs and broke into an apartment before the resident shot and wounded the intruder.
Then, around 11:30 p.m. officers responded to the 300 block of Jefferson Avenue on the city's east side for a fourth shooting. According to officers on scene, a man in his 30's was shot in the groin area and was transported to Eskenazi Hospital in critical condition. No suspect information was released. Police say witnesses have not been cooperative.
Around 1 a.m., officers with the Speedway Police Department were called to the 6400 block of Consulate Court in Speedway on reports of shots fired. When they arrived on scene, officers say they found one man suffering from at least one gunshot wound and another suffering from another injury. Both victims were transported to the hospital.
Around the same time, IMPD officers responded to the intersection of West 30th Street and Lafayette Road. According to officers, a person was found near that intersection with multiple gunshot wounds. Officers say the two incidents appear to be connected.
Police are still looking for several suspects involved in some of the shootings.  As always, police say anyone with information on any of the shootings is asked to contact Crime Stoppers.