This is an archived article and the information in the article may be outdated. Please look at the time stamp on the story to see when it was last updated.
INDIANAPOLIS, Ind.–It's been a little more than a week since we've seen measurable rainfall in Indianapolis and the dry pattern looks to continue into the start of the week. We'll have a clear sky tonight with lows in the mid-30s. Winds will be southwest at 5 to 10 mph.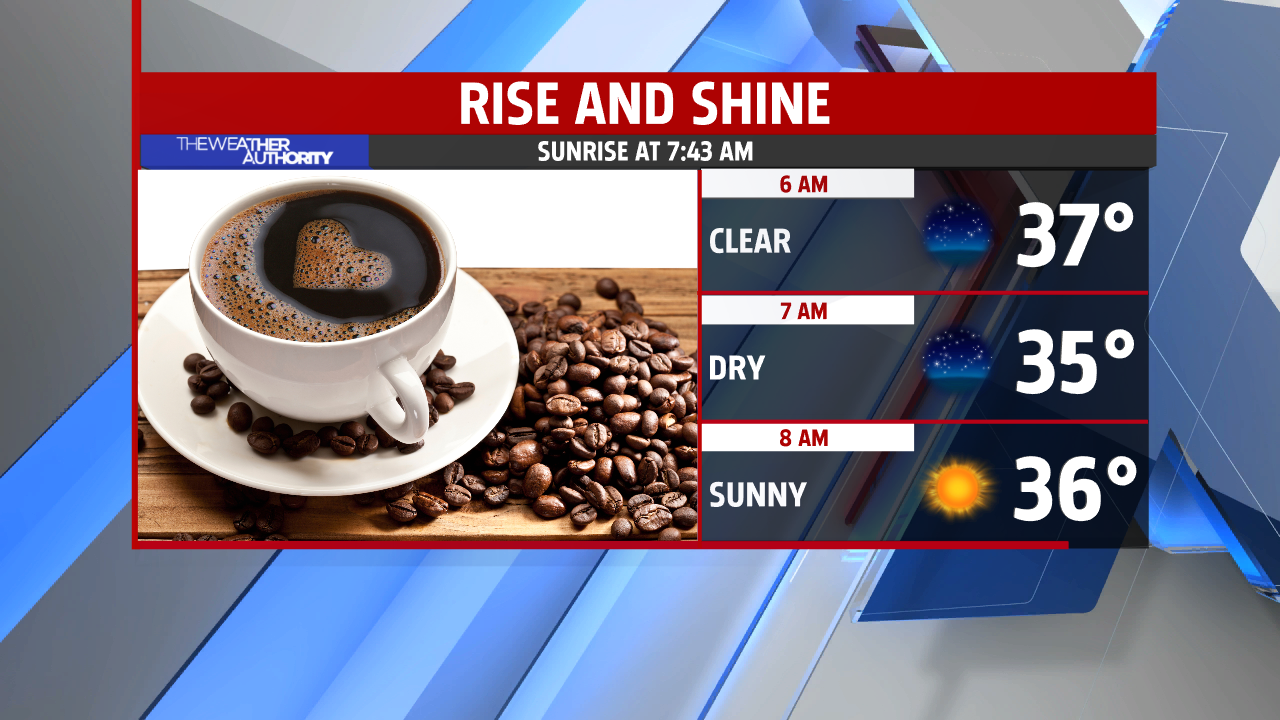 Monday will bring abundant sunshine with highs near 60 degrees! The winds will be breezy out of the south, southwest at 5 to 15 mph. It will also be mild and breezy on Tuesday with highs in the low 60s. This will be more of an early November feel for central Indiana.
Dry conditions look to continue into the middle of the week before our next weather system makes its way to our region. Plan on a warm front and cold front to sweep through Thursday into Friday. Showers are looking likely throughout the day Thursday. As colder air moves in behind the front late Thursday night, it's possible we see some light snow. Flurries will be possible early Friday. Highs will be in the mid-40s on Friday.
Sunshine will return into next Saturday as temperatures go back up to near 50 degrees. –Danielle Dozier