This is an archived article and the information in the article may be outdated. Please look at the time stamp on the story to see when it was last updated.
INDIANAPOLIS, Ind. --Good Wednesday afternoon! We've been tracking some lake-effect snow showers today. Indianapolis had a few heavy bursts that moved through producing a trace of snow. This morning was also the coldest morning the city has seen since just before Valentine's Day. Here are other area lows from this morning.
Tonight we'll have a clear sky with temperatures back in the upper teens. Wind chills will be in the teens and possibly single digits in outlying areas up north. Winds will be westerly at 5 to 10 mph.
Thursday will bring sunshine as high pressure briefly builds in. Highs will be in the low 40s with southwest winds 5 to 10 mph.
I'm tracking moisture that will move in early Friday morning. As temperatures fall to near freezing, there's a chance some parts of central Indiana see a freezing rain/rain mix. We'll watch this closely because surface temperatures will make all the difference. However, a warm front will lift quickly across the area ending the threat for ice as temperatures climb to a high of 50 degrees. It's St. Patrick's Day so if you're heading out to celebrate, plan on having an umbrella.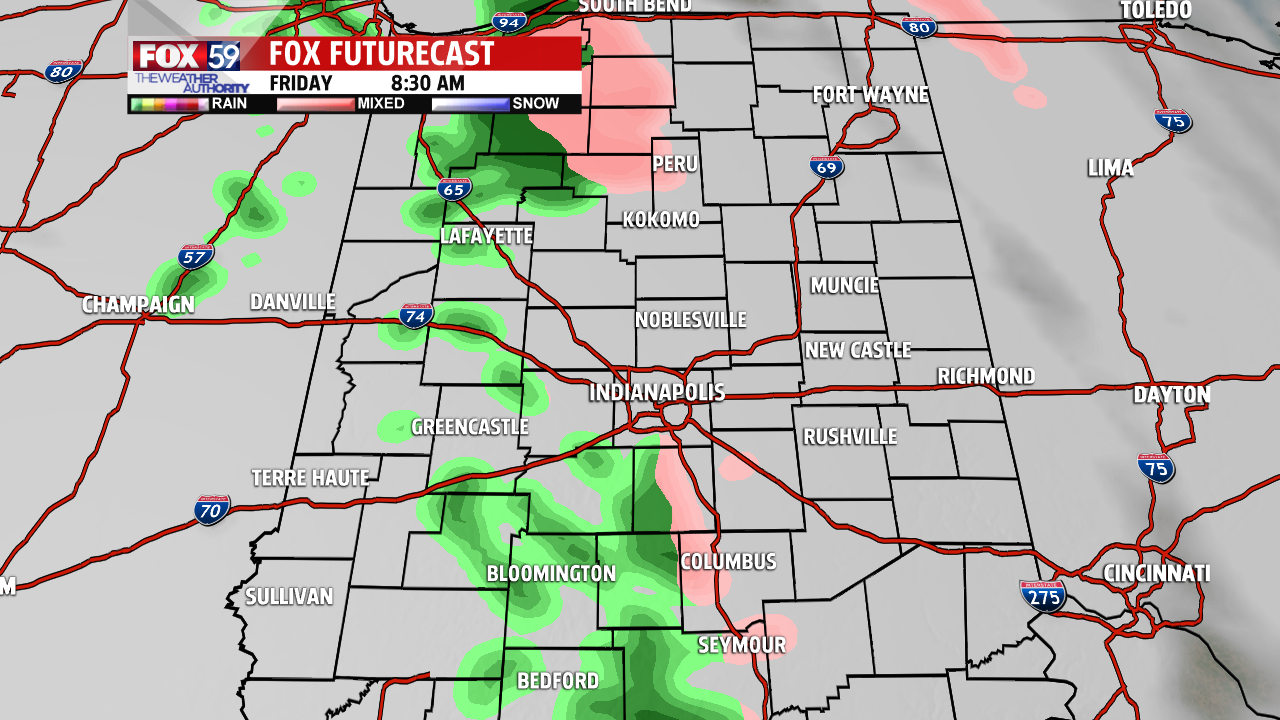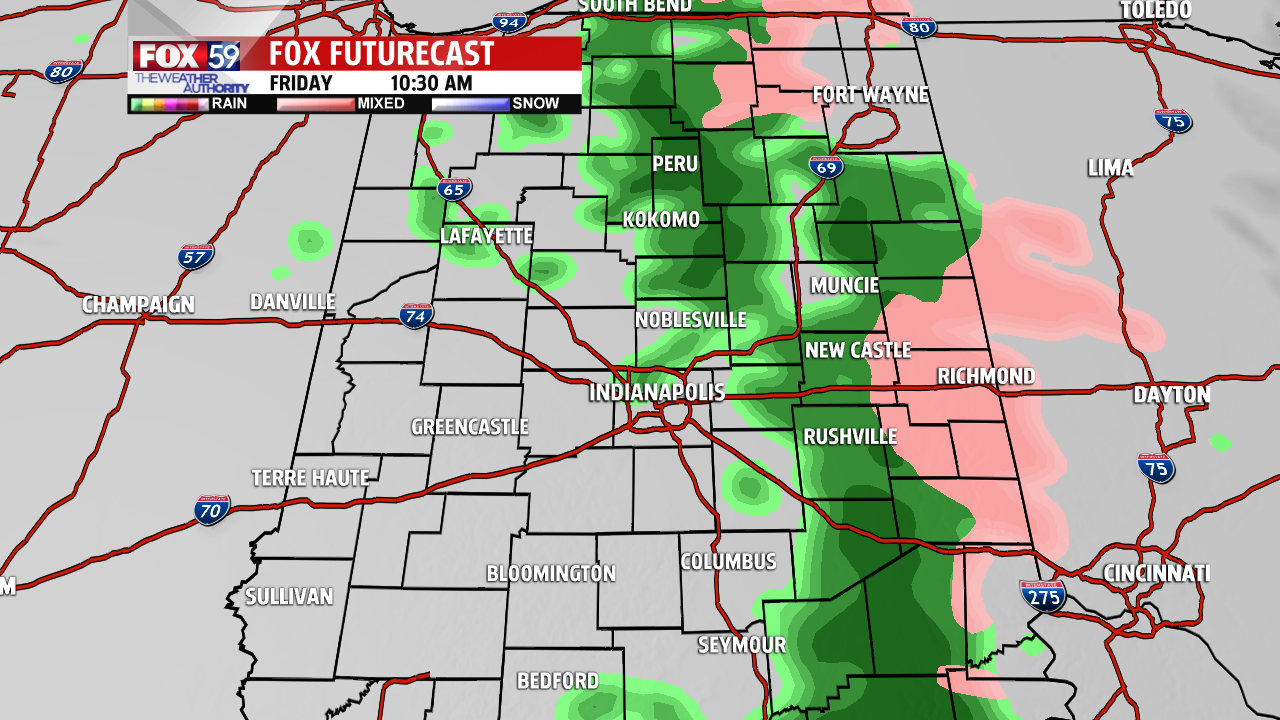 Saturday will bring a cold front and a slight dip in highs to the mid-40s. We'll warm things back up again as we begin spring officially next Monday! Highs will be in the upper 50s with a chance of showers and t-storms. --Danielle Dozier