This is an archived article and the information in the article may be outdated. Please look at the time stamp on the story to see when it was last updated.
(May 28, 2014) – Yesterday marked the warmest day, so far, of 2014!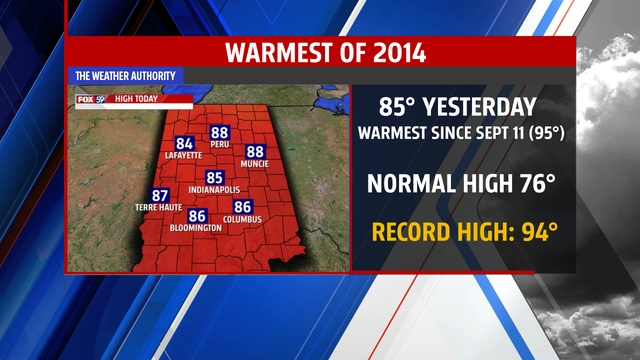 More heat expected today but better rain chances too by the afternoon…here is an example of what the radar might look like by 3 p.m. today:
Today and tomorrow promise some rain chances but not all will see them…after that, expect the heat to build in (upper 80s) for the weekend with drier conditions. This is great news for graduation parties, weddings and IU baseball!