This is an archived article and the information in the article may be outdated. Please look at the time stamp on the story to see when it was last updated.
Update: Willie Wilson was found not guilty of murder. Read more here.
Original story:
INDIANAPOLIS, Ind. (Aug. 28, 2014) — The search continued Thursday for a 1-month-old boy abducted in Indianapolis Wednesday.
Indianapolis Metropolitan police are investigating the abduction, which happened in the 1400 block of Henry Street and triggered an Amber Alert.
Delano Wilson, 1 month old, is approximately 16 inches long and 12 pounds, with black hair, brown eyes and was last seen wearing a dark blue colored onesie.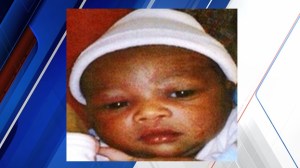 Delano was last seen at 12:02 p.m. in the alley of the 1400 block of Henry St., and is believed to be in extreme danger.
IMPD Sgt. Kendale Adams told FOX59 the child went missing after a man and woman approached the father, robbed him and pistol-whipped him. When the father regained consciousness, he saw his child being taken away.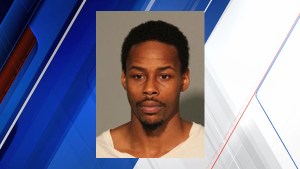 The father, later identified as Willie Wilson, was arrested Wednesday night on a possession of marijuana charge. Police said the arrest has no bearing on the Amber Alert case and were continuing their search for the baby.
IMPD believes Delano was likely abducted by an unknown white male, 25-30 years old, 5'6"-5'9", tall/medium build, short brown hair, wearing a black do-rag, red t-shirt, blue jean shorts and red, black and blue tennis shoes.
The male suspect was accompanied by a Hispanic female, 25-30 years old, thin build with long brown hair, wearing a green shirt and matching green hoop earrings. They were last seen driving a older model blue 2000-2003 four-door Ford Taurus.
Anyone with information should call 911 or contact IMPD at 317-327-6540.