This is an archived article and the information in the article may be outdated. Please look at the time stamp on the story to see when it was last updated.
INDIANAPOLIS, Ind. --We've seen some rain out there today and it is much-needed rain! So far Indianapolis has picked up almost a quarter of an inch of rainfall Wednesday. The last time Indy had measurable rainfall was Sept. 19. Additional spotty showers are possible through this evening. A cloudy sky will prevail tonight with fog developing. Visibility may be reduced for your Thursday morning commute. Temperatures will fall to the low 60s.
Thursday will bring some rain and thunderstorms to the area, especially in the morning and early afternoon hours. Rainfall amounts of 0.25 to 0.50 inches are possible with higher amounts in thunderstorms. Temperatures will climb to the upper 70s with a south, southwest wind at 5 to 10 mph.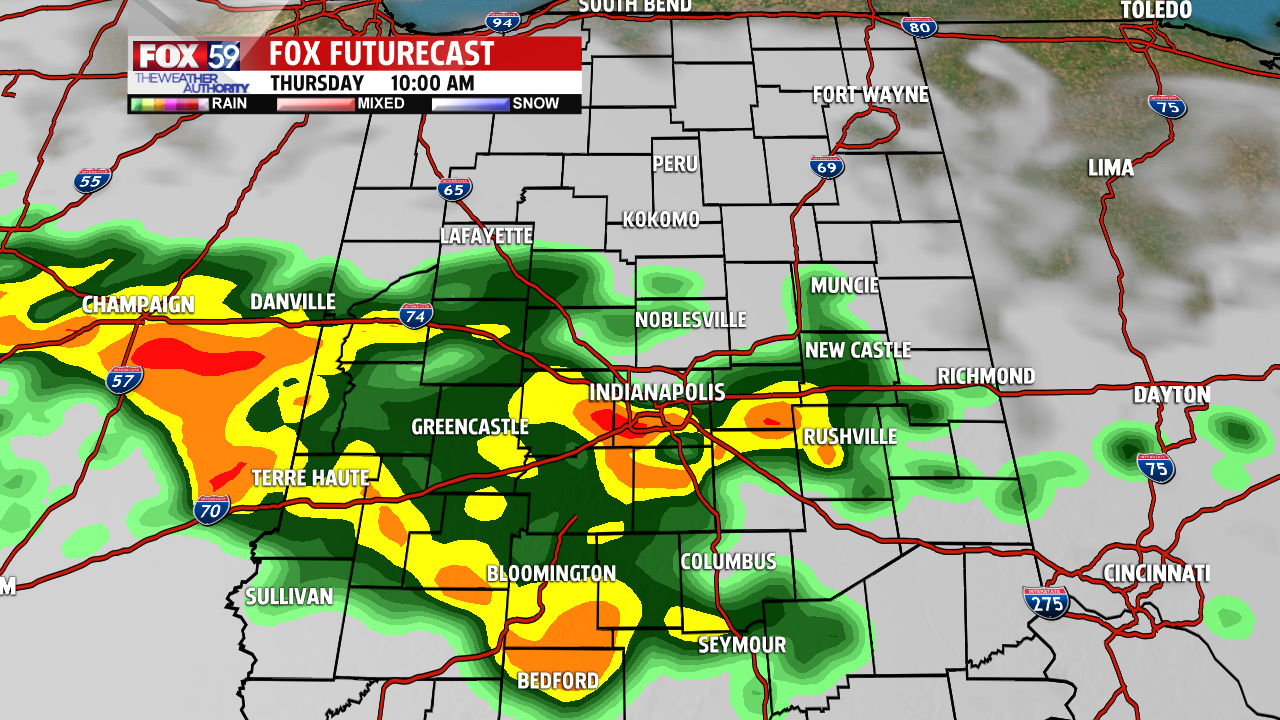 Fog will once again develop Friday morning. We'll be tracking areas of rain and thunderstorms, especially across northern Indiana by Friday morning. A front that is hanging around Indiana will provide for these daily rain chances.
Saturday looks to be very warm and windy ahead of a strong low-pressure system. Expect temperatures to go up to the mid-80s under a partly sunny sky. The record high for the date is 90 degrees from 2007. Thunderstorms look to move in Saturday evening along a Pacific cold front. Temperatures will climb back to the low 80s on Sunday. Keep scrolling for information regarding the tropics--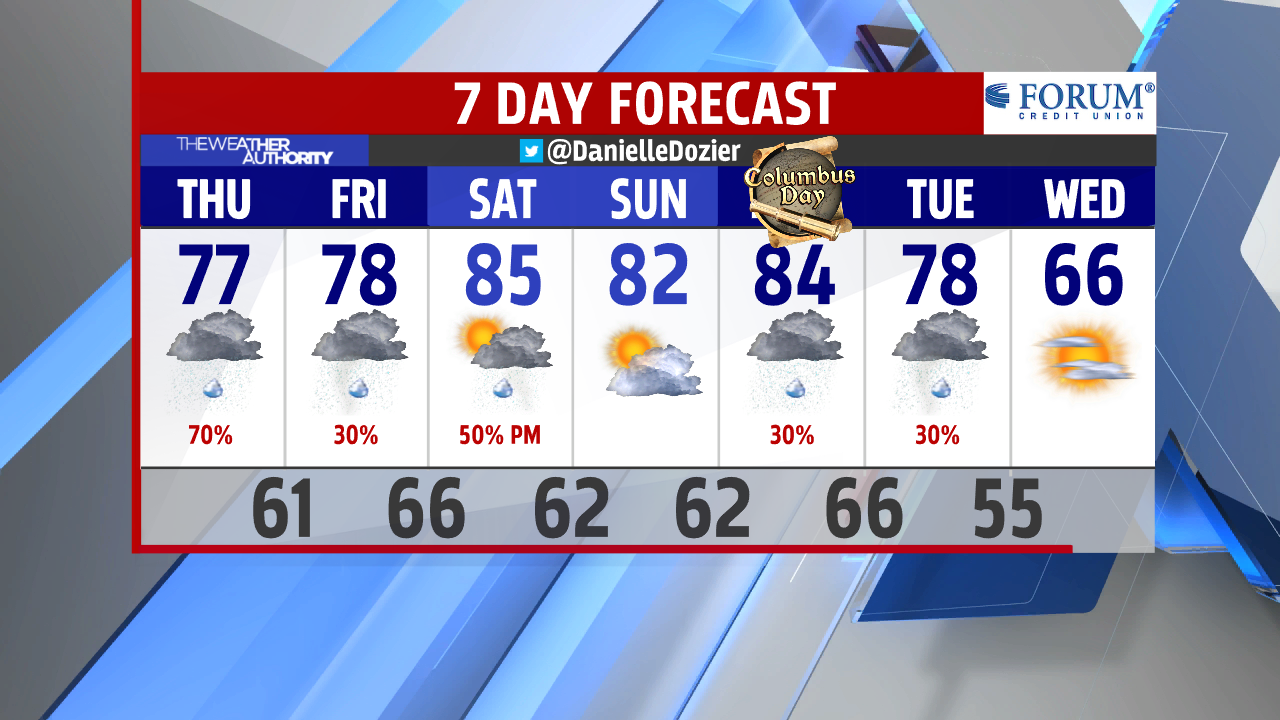 Tropical Update: Tropical Depression Sixteen has formed with maximum sustained winds of 35 mph. It's located off the east coast of Nicaragua and forecast to move north, eventually into the Gulf of Mexico. The storm is forecast to strengthen into a hurricane upon reaching the Gulf. Right now, it's too early to tell where the storm will go once it gets into the Gulf but some data shows it reaches Louisiana, others, the panhandle of Florida  by the weekend. Check back for updates! --Danielle Dozier