This is an archived article and the information in the article may be outdated. Please look at the time stamp on the story to see when it was last updated.
BLOOMINGTON, Ind.– Arrest warrants have been issued Thursday for the two teenage sons of rock singer-songwriter John Mellencamp in connection with the alleged beating of a 19-year-old man in late July.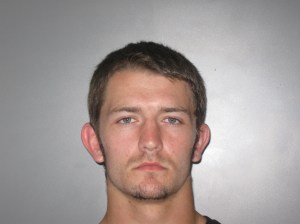 Speck Mellencamp, 18, and Hud Mellencamp, 19, are wanted on charges of battery resulting in serious bodily injury. The son of Indiana University baseball coach Tracy Smith, 19-year-old Ty, was arrested in connection with the case.  He was booked into the Monroe County Jail Thursday night but released later.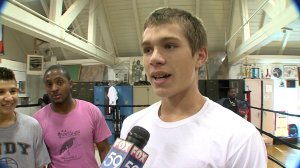 According to the Bloomington Police Department, the three suspects approached the 19-year-old victim on July 29 at his Bloomington house in the 1400 block of N. Lincoln Street. Police said the victim reported the three suspects approached him while he was on his porch.  The victim stated Speck struck him in the face and he fell backward. While he was down, the victim said the three suspects continued to punch and kick him.
Police said the victim's roommates heard the altercation and were able to pull two suspects off the victim.  When the victim attempted to stand up, he reported Speck knocked him off the porch and continued to strike him, repeatedly.
The victim suffered facial fractures that required stitches.  Police said he was also referred to a plastic surgeon as a result of the injuries.
The Mellencamps told authorities the fight was a response to an altercation that took place at a party earlier in the night. 
Investigators have made attempts to contact the suspects.  However, there have been no arrests at this time.