This is an archived article and the information in the article may be outdated. Please look at the time stamp on the story to see when it was last updated.
INDIANAPOLIS, Ind.– In an effort to get more students interested in careers in the nursing field, an Indiana college is opening its doors for high school students to experience what it's like to be a nurse.
"It's a dire need everywhere," said Dr. Christopher Bell, the campus president of Chamberlain University Indianapolis. "We have shortages throughout the hospitals and we get recruiters that come to us all the time looking for students even before they graduate."
Chamberlain University College of Nursing is giving high school students the chance to experience a "day in the life of a nurse."
Nearly 95 students from Warren Central High School's Walker Career Center visited Chamberlain on Friday, to get a glimpse at what it takes to be a nurse.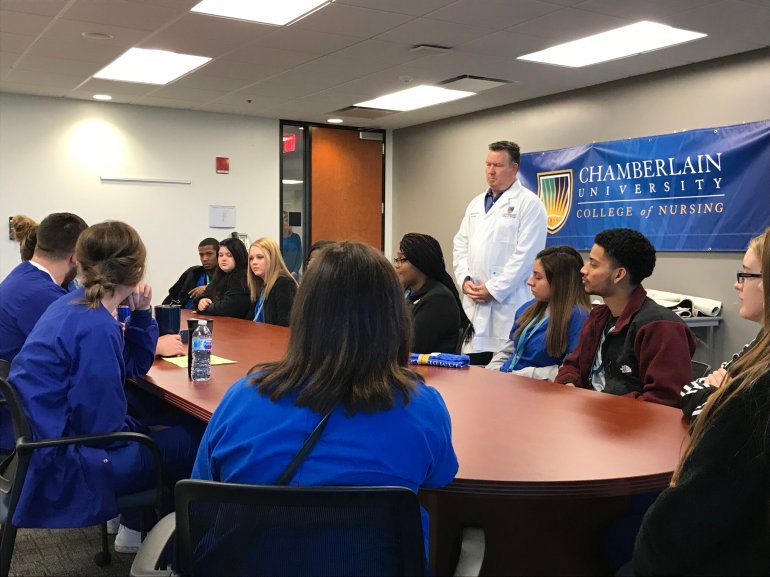 Programs at the Walker Career Center serve both students who choose to go directly into the workforce and students who choose to go on to a two or four-year college program. The programs offer certifications and dual college credit from a number of colleges and universities.
"It's something we've been doing for a while, it's just grown recently," said Dr. Bell. "One of our plans is to get the word out about nursing and how important it is."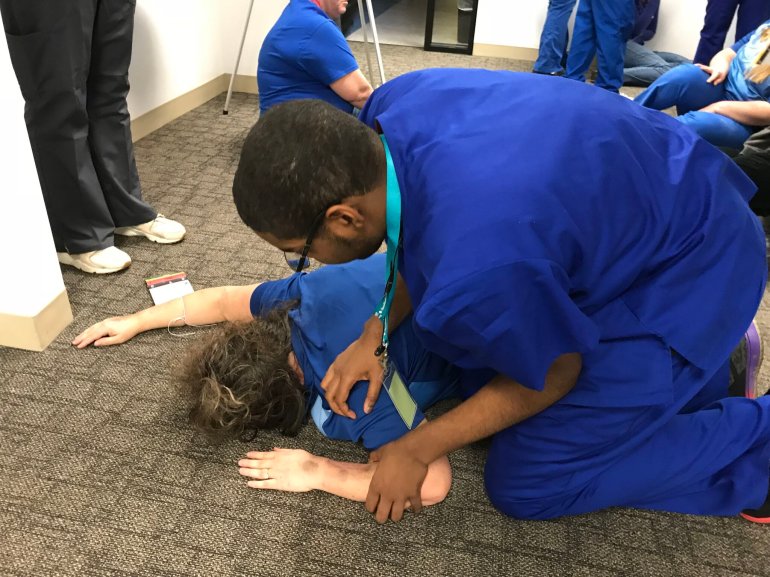 According to the Bowen Center for Health Workforce Research and Policy, registered nurses are the largest professional group within the health workforce, and the demand for nurses is on the rise.
The Indiana Department of Workforce Development projects a 18.9 percent increase in the need for registered nurses by 2024.
With a shortage of nurses in the state emerging, some lawmakers want to offer grants to nursing faculty to help repay their student loans.
Senate Bill 28 is aimed at increasing the number of educators by assisting in the repayment of college loans. The bill is still making its way through the Indiana Senate for debate.
The Nursing Faculty Loan Repayment Grant Program would offer grants up to $5,000 a year, up to $25,000 lifetime maximum, to eligible nursing faculty.
Chamberlain College of Nursing offers a three-year BSN program. Dr. Bell said there are 197 students currently studying at the campus.
During Friday's interactive nursing event at Chamberlain, high school students were able to participate in a labor and delivery simulation lab, a community disaster simulation and panel discussion; all in an effort to inspire the next generation of nurses.
"The experience was fun and exciting," said Warren Central High School junior, Steffaughn Gaither. "You get to learn, participate and be active with people and others who are excited for you."
"It was a great experience," said high school junior, Destiny Hatcher. "I feel like it gave me more of what I am going into in the world and it gave me preparation," said junior, Destiny Hatcher.
Staff of Chamberlain University said they hope to host other high school students in the state to take part in their interactive nursing simulation.