This is an archived article and the information in the article may be outdated. Please look at the time stamp on the story to see when it was last updated.
(June 5, 2015) – Don't forget to grab a free donut with your coffee today! In honor of National Donut Day 2015, several chains across the United States will be giving free donuts to customers. Liz Biro and the IndyStar compiled a list of where to get a free donut on #NationalDonutDay:
827 S. East St., (317) 964-0744
If it weren't for a Hoosier, you might not be celebrating National Doughnut Day. When Salvation Army ensign Helen Purviance, a Fort Wayne native, decided to fry doughnuts for World War I soldiers on the front lines, she put doughnuts on track to become an American favorite. When troops returned home from the war, they wanted those doughnuts, creating a market that just keeps growing. The Salvation Army in 1938 created Donut Day, now National Doughnut Day, to honor the men and women who served doughnuts to World War I troops. Taste the simple cake doughnut that started it all at General American Donut Company. Every order placed on National Doughnut Day comes with a free doughnut made according to Purviance's original recipe.
Hit the Salvation Army National Doughnut Day celebration 7 a.m. to 2 p.m. on Monument Circle and grab a free square doughnut from, where else, Square Donuts, at the Salvation Army canteen. While you there, give a nod to Square Donuts founder Richard A. Comer Sr., who passed away May 4. He founded Square Donuts in 1967. According to a report in the Terre Haute Tribune Star, Comer was a talented football player drafted by the Chicago Bears. He joined the military instead. When he returned home, Comer worked in his mother-in-law's doughnut business and then started his own. Also, nab a free Traders Point Creamery chocolate milk at radio station WIBC 93.1 FM, which will stage a contest during the celebration to determine Indy's best doughnut.
820 W. South St., Lebanon, (765) 482-1740
A Salvation Army Donut Girl in costume will be at the shop to give away doughnut holes that you can decorate with whatever sweetness you like. Free samples of the shop's Pershing Blend coffee are part of the deal. Go on the shop's scavenger hunt and you'll get free doughnut just for participating.
874 Virginia Ave., (317) 737-2614
Place an order at this Fountain Square shop that uses organic, all-natural ingredients and get a free bag of doughnut holes. Ride your bike to Rocket 88 and get a 10 percent discount. The city recently installed a new bike rack near the front door.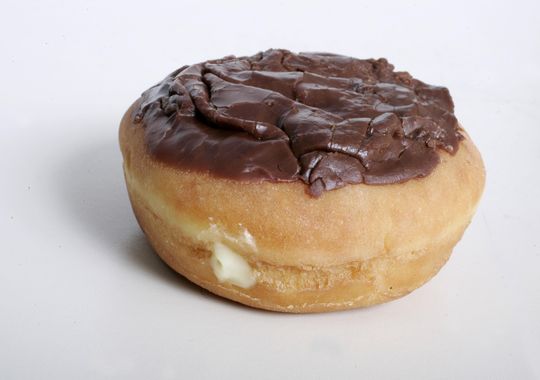 Get a free doughnut of your choice (while supplies last) with the purchase of any beverage at participating Dunkin' Donuts. The offer is good all day on June 5.
Buy a 16-ounce coffee at this South Broad Ripple Shop and you'll get some free doughnut holes to go with it.
1285 N. State Road 135, Greenwood, (317) 882-9530
Get a free glazed doughnut with the purchase of any size coffee, but you're probably not going to leave this shop without of few more selections. Classics are hand-rolled. They have kolaches, too.
6216 Allisonville Road, (317) 251-9575
8395 East 116th St., Fishers, (317) 596-2253
Buy one doughnut, get one doughnut free at this shop that dates to 1913. The special is good for any doughnut, except doughnut holes and miniatures. And there is no limit on how many you can have.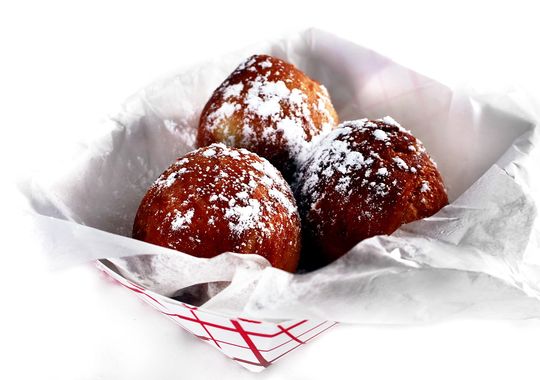 This article was originally published on IndyStar's website.