This is an archived article and the information in the article may be outdated. Please look at the time stamp on the story to see when it was last updated.
VIGO COUNTY, Ind. – A 22-year-old California man was arrested Tuesday morning after ISP said 220 pounds of cocaine and 65 pounds of meth were found inside a semi-truck.
At around 10:30 a.m., a trooper pulled over the semi at the eastbound scales located at the 1 mile-marker. After consent from the driver, 22-year-old Ravinder Kaler, of Bakersfield, California, was arrested after $5 million worth of cocaine and meth were discovered.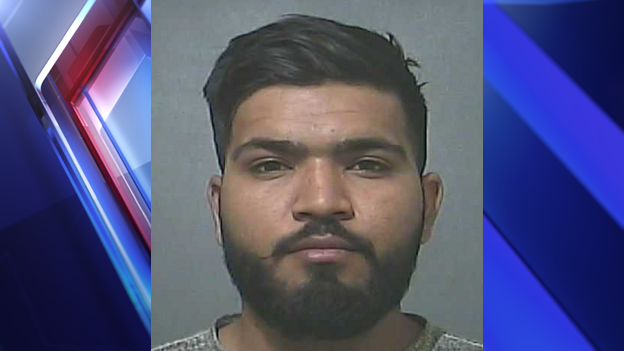 Police said the semi was loaded with aluminum crates and was traveling from California to Ohio.
Kaler faces the charges of dealing narcotics and possession of narcotics.