This is an archived article and the information in the article may be outdated. Please look at the time stamp on the story to see when it was last updated.
FORT WAYNE, Ind. – A Carroll County deputy who was badly injured trying to save children from a fire last week is out of the hospital.
Carroll County Sheriff Tobe Leazenby confirmed that Deputy Drew Yoder left a burn unit in Fort Wayne Sunday afternoon and is back home recovering.
According to Leazenby, Yoder wants to get back on duty as soon as he can. Doctors want him to continue to rest and heal.
There's no precise timeline for Yoder's recovery, but Leazenby believes it will be a matter of weeks rather than months before Yoder's return.
Yoder was hurt a week ago after responding to a house fire in Flora, Ind. Four girls were trapped on the lower floor of the building and Yoder tried to reach them. He suffered burn damage inside his lungs during the rescue attempt in addition to burns to his hands and forehead.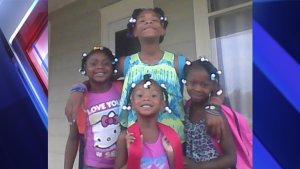 The four girls, Kionnie Precious Welch, 5; Kerriele Danyell McDonald, 7; Kayara Janell Phillips, 9; and Keyana Latrice Davis, 11, died from their injuries. Their mother, Gaylin Rose, was released from Eskenazi Hospital in Indianapolis last week.
Another officer, Josh Disinger from the Flora Police Department, was injured while pulling Yoder from the burning home. Yoder wrote a short note to Disinger thanking him for saving his life.
The note simply read, "U saved my life Josh."
The sheriff said Yoder has written other notes to family, friends and other members of the department. Some of those notes reference inside jokes, which Leazenby takes as a good sign because Yoder is known in the department for his sense of humor.
Investigators believe the fire started behind a refrigerator in the kitchen. The exact cause is unknown.