This is an archived article and the information in the article may be outdated. Please look at the time stamp on the story to see when it was last updated.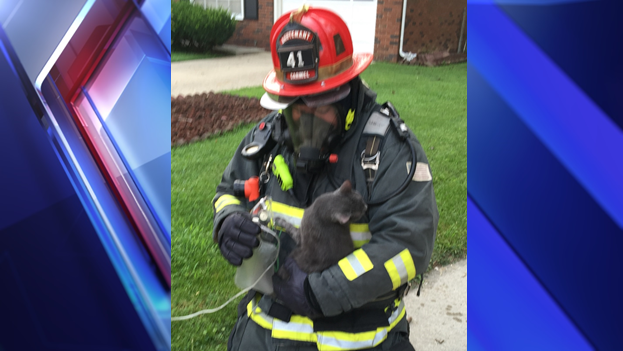 CARMEL, Ind. (July 29, 2015) — Carmel firefighters responded to a house fire Tuesday morning in the 10000 block of College Place Drive.
Fire crews reported smoke from the front door and fire visible through the bedroom window. The owner of the home told them no one was inside.
Firefighters entered the home and found the fire in the bedroom and were able to extinguish it within a matter of moments. One of the family's cats was removed safely by fire crews and administered oxygen, then released to the family.
The homeowner said the smoke detector alerted some of the family to the fire.
The cause of the fire and damages are undetermined.