This is an archived article and the information in the article may be outdated. Please look at the time stamp on the story to see when it was last updated.
NEW: A Winter Weather Advisory is in effect for Marion County and other central Indiana counties shown in purple until 11 p.m. Wednesday.
INDIANAPOLIS, Ind. –Good Wednesday afternoon! I'm tracking snow across north-central and western Indiana at the 1 p.m. hour. There was already 1 inch of snow on the ground in Lafayette as of this writing. Model data shows that Indianapolis will see snow during the late afternoon and evening commute with most initially falling on grassy surfaces as the ground temperatures are still above freezing. However, expect reduced visibility and deteriorating conditions as we go deeper into the evening hours.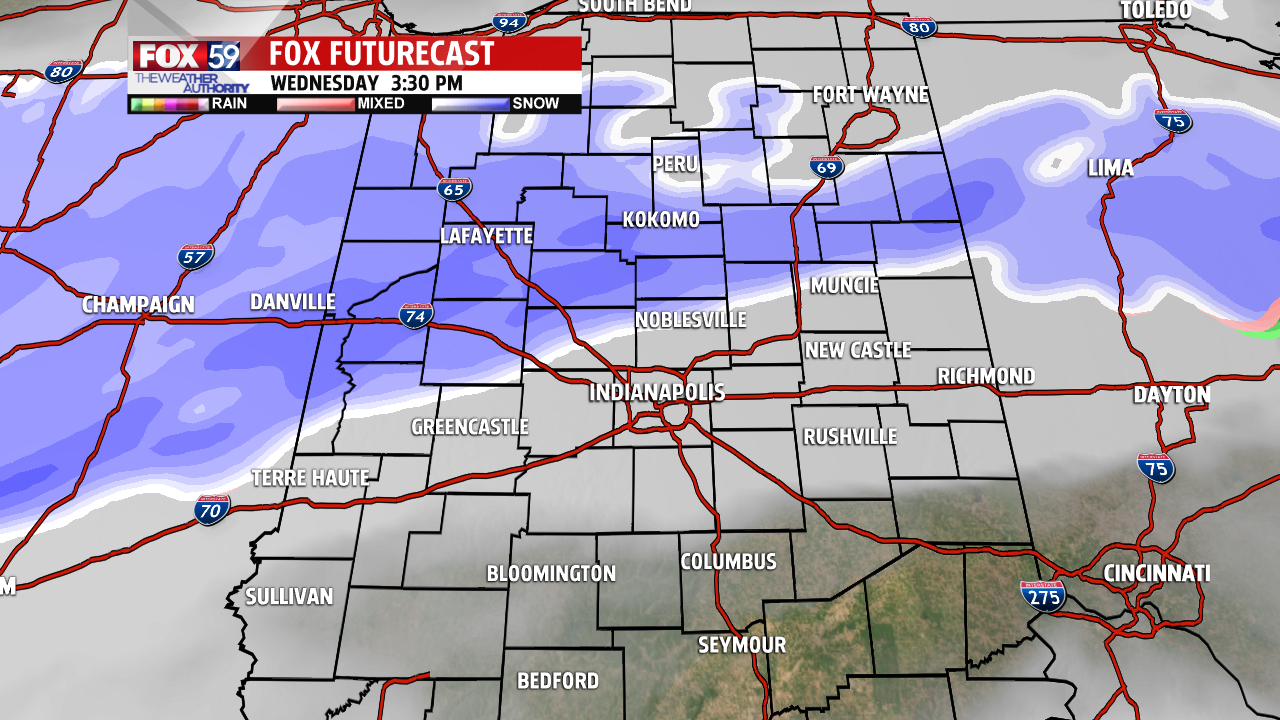 The data also shows that Indianapolis still looks to see anywhere from 1 to 2 inches of snow by Wednesday night. Lesser amounts are expected in our southern counties with a heavier band to the north of Indianapolis. That heavy band looks to set up from near Lafayette to Kokomo where 2 to 4 inches may fall with isolated 5 inch totals possible. It seems aggressive, but we've seen this happen where these heavy bands set up.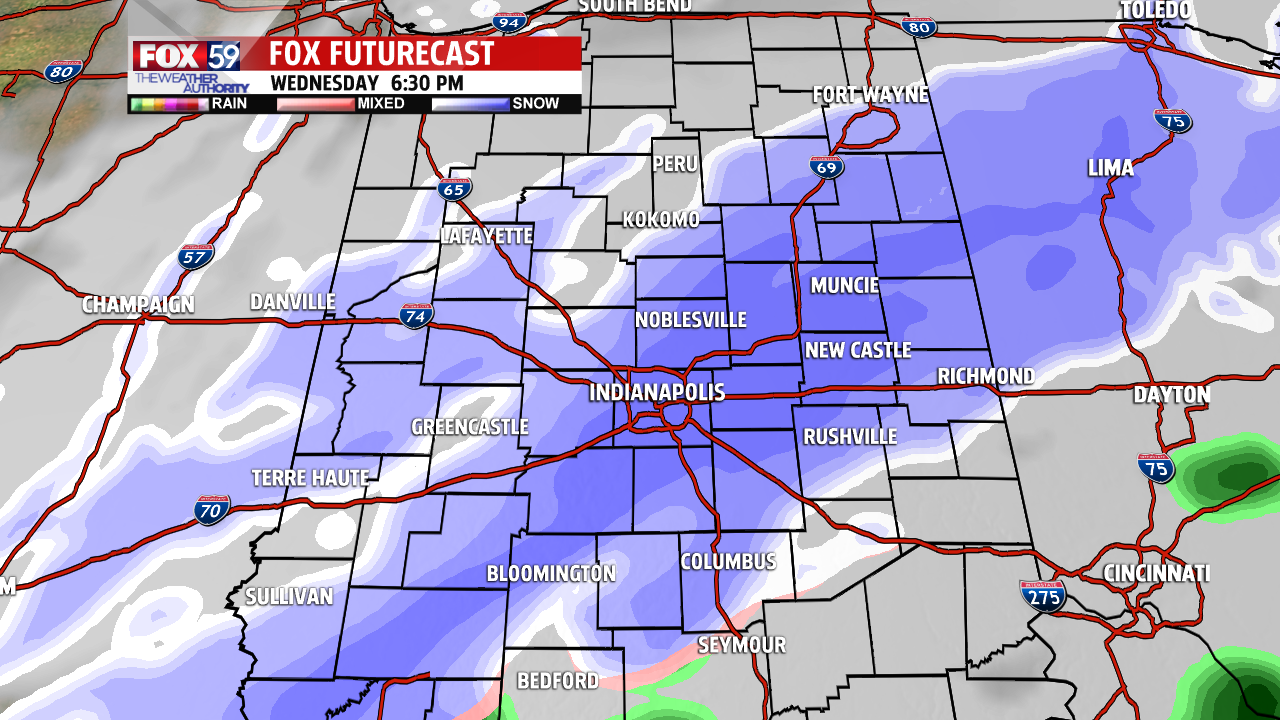 The snow looks to start to taper in Indy between 8 and 9 p.m. as the heaviest pushes east. Temperatures tonight will fall into the upper teens with single-digit wind chills by Thursday morning. Gusty winds will continue Thursday as a strong upper-level jet moves overhead. Temperatures will be in the low to mid-20s during the day with wind chills in the single digits during much of the day.
A warm up is in store for the weekend with temperatures in the mid-40s on Friday, upper 50s on Saturday and low 60s on Sunday! Rain will once again return on Saturday. –Danielle Dozier