This is an archived article and the information in the article may be outdated. Please look at the time stamp on the story to see when it was last updated.
INDIANAPOLIS, Ind. (Nov. 20, 2014)-- Charges will be filed in the case of a 15-year-old girl who was murdered this summer.
Detectives say Dominique Allen was abducted early in the morning Aug. 31 while sitting outside her sister's home on North Mount Street.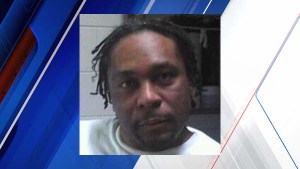 Police say she was driven to an abandoned home at 10th and Lynn streets where she was strangled. She was then set on fire behind a home in the 1100 block of Elder Avenue.
Her family and the community have been demanding justice.
FOX59 can confirm that William Gholston has been arrested in connection with Allen's murder. DNA evidence helped track down Gholston.
According to records obtained through the Indiana Department of Correction, the suspect has been in prison a handful of times over the past 25 years.
Gholston was arrested in the murder of Sandra Clark Hobbs in 2002 but was acquitted during a 2004 trial.
More details will be provided Friday morning. FOX59 will carry the press conference live around 9 a.m. Allen's family will be attending.
Previous Stories: