This is an archived article and the information in the article may be outdated. Please look at the time stamp on the story to see when it was last updated.
ELKHART, Ind.—Two children who were at the center of an Amber Alert in Fort Wayne Monday afternoon were found dead in a vehicle outside the Elkhart Police Department later that night.
A statewide Amber Alert was issued for Liliana Hernandez, 7, and Rene Pasztor, 6, around noon. Police said the children were last seen at 6:21 a.m. in Fort Wayne and were believed to be in extreme danger.
The Allen County Sheriff believed the children were likely abducted by their non-custodial mother, Amber Pasztor, 29. Police described her as 5'6″ tall, 250 lbs., with long blonde hair. Authorities said she may have been traveling with Frank Macomber, 65. Police were also searching for a tan or silver 1999 Mercury Mystique with the license plate 982MJS.
Around 5:25 p.m., an officer who was walking out of the Elkhart Police Department was stopped by Pasztor, who said two kids were deceased in the backseat of the Mystique she was driving.
Pasztor was arrested for two counts of murder and taken to the Elkhart County Correctional Facility.
The Elkhart County Coroner's Office confirmed the children found in the vehicle were Liliana and Rene. Their causes of death were ruled death by asphyxiation, according to the Indy Star.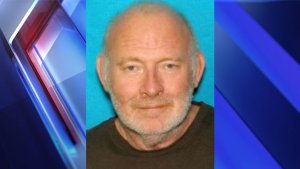 Detectives from the Elkhart Police Department Homicide Unit are working with detectives from the Allen County Sheriff's Department Homicide unit to better understand the circumstances surrounding the children's death.
During a Tuesday afternoon news conference in Fort Wayne, Allen County prosecutor Karen Richards said detectives were still investigating the connection between the deaths of the children and the death of 66-year old Frank Macomber.
Investigators located the body of Frank Macomber, 66, early Tuesday morning in Fort Wayne. His cause of death was a gunshot wound and its being investigated as a homicide.
Macomber's body was found in a wooded area just of US 33, close to his own Allen County Home and the home where the two children had lived with their grandparents.
"It was also determined that his death probably occurred before these children were abducted by their mother," Richards said.  "I know that they lived in close proximity to one another, and the car that the children were found in was his motor vehicle."
The fact that Pasztor was traveling in Macomber's car is the reason Macomber was included in the original Amber Alert.
When asked if Amber Pasztor told investigators where to find Macomber's body, Elkhart County Prosecutor Curtis Hill said "She gave information that was helpful to the investigation, and I'll leave it at that."
Pasztor is not currently charged in Macomber's death, but Richards said the homicide was still an open investigation.
Authorities have offered no possible motive for Pasztor's alleged actions.  Court records show a warrant for her arrest had been issued Monday after she failed to appear for a court hearing for violating a protective order.
"It's a senseless tragedy," Hill said. "There's no such thing as a good reason to kill, but my gosh, when it becomes children, regardless of who's ultimately determined to be responsible, it's a horrific thought that in one minute, you have a lively, bright, energetic 7-year-old and a 6-year-old.  And in the next, their life is snuffed out."
"I can tell you from personal experience, some of the worst things that I've ever seen in my life, and I can still close my eyes and see, is the death of any child," Richards said.  "When you find children, it's usually law enforcement that walks in on that scene.  And I will tell you, you can close your eyes and you can see those faces for the rest of your life."
Hill said he expects a probable cause hearing to be held for Pasztor on Wednesday.  Formal charges against her are expected sometime this week.
Anyone with information is asked to call the Allen County Sheriff at 260-449-7661.