This is an archived article and the information in the article may be outdated. Please look at the time stamp on the story to see when it was last updated.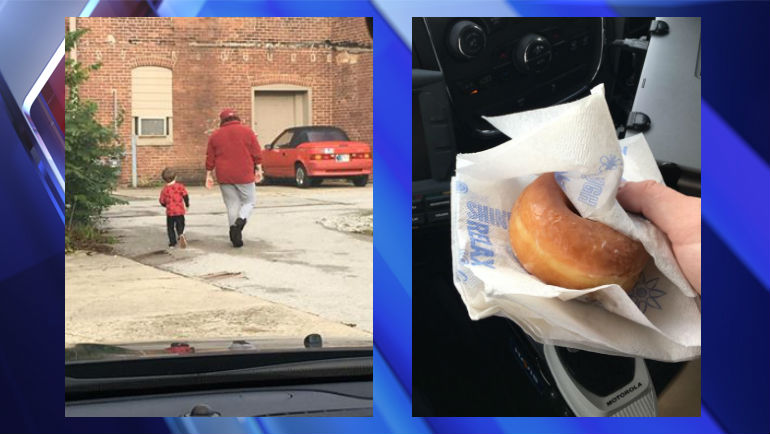 DANVILLE, Ind. — Officers at the Danville Metropolitan Police Department may need to loosen their belts if local children continue offering them donuts to show their gratitude.
Officer Lien says he was completing paperwork in a parking lot Saturday morning, when a little boy and his mother approached his vehicle and handed him a donut. Lien says the boy accepted a junior officer sticker, but was too shy to take a photo or take a tour of the squad car.
The officer took to Facebook to show his gratitude.
"Thank you very much kiddo! With all these donuts the kids are bringing in, we're going to have to start an intense department fitness plan…," said Lien in a post.
Earlier in the week, another child named Emmy thanked the officers for their work by bringing the department a box of donuts as big as she was.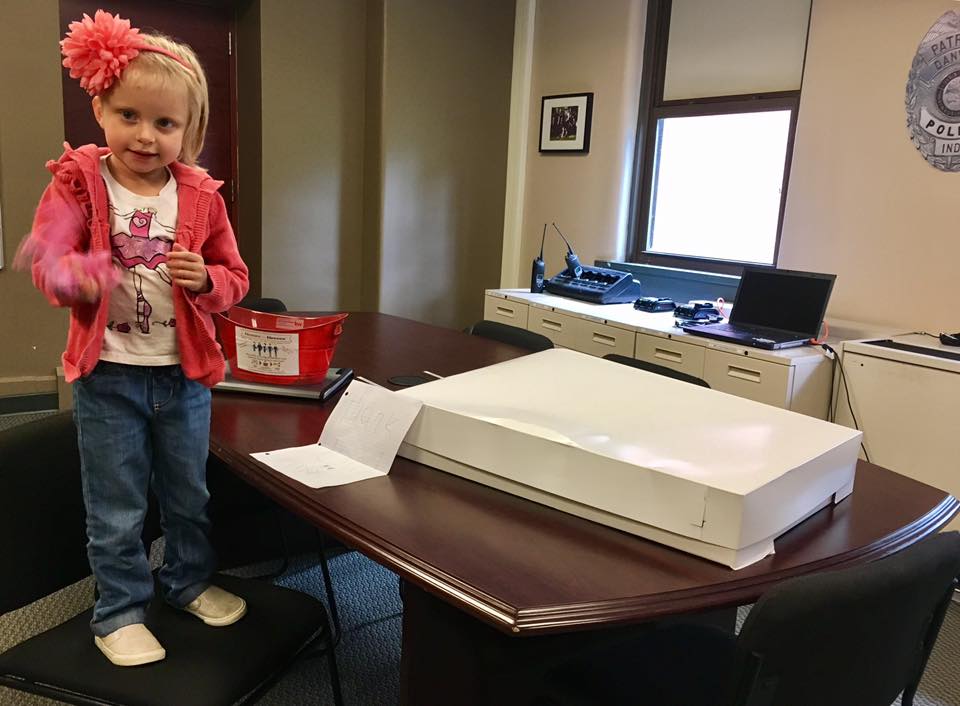 Police say she used money from her own piggy bank to purchase the treats, and even drafted her own note. She did so after "community helpers week" at her pre-school.