This is an archived article and the information in the article may be outdated. Please look at the time stamp on the story to see when it was last updated.
MICHIGAN CITY, Ind. (September 1, 2014)-- When Connie Sutton exited a Johnson County courtroom in 2000 she called someone on the phone to say a judge had passed sentence on her daughter's killer.
"Hello. Hey," she said into her cell phone. "Death penalty. We got it. She probably won't overturn it. We'll probably be okay."
That was fourteen years ago, three years after Kelly Eckart's body was found in a wooded area of Brown County, three days after she disappeared after leaving work at the Franklin Walmart.
At trial, Michael Dean Overstreet's own brother testified against him and the Franklin man was sentenced to death.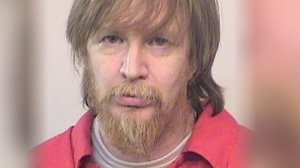 He still lives on Indiana's Death Row in Michigan City and his attorneys argue Overstreet's mental condition has deteriorated to the point where he understands he is going to die but he doesn't know what it means. In the interest of justice, the U.S. Supreme Court has ruled a condemned man must comprehend capital punishment before the sentence can be carried out.
A judge in South Bend will hear four days of testimony this week about whether Overstreet deserves protection under the Supreme Court ruling.
"They're gonna talk about whether he's competent enough to be put to death," said Sutton. "He knows what he did. He just won't admit it. He's just a better liar than others. I honestly believe he does know what he did no matter how many times he says he doesn't."
Sutton sat down with Fox 59 News the day before the hearing begins.
"Does he understand what put to death is really going to do?" Sutton asked. "What it really means as far as, 'You're gonna die, you're gonna be no more. Not on this earth anywhere.'? He's gotta understand that. I still believe he does."
Overstreet's attorneys will present psychiatrists who will testify that the teenager's killer is a paranoid schizophrenic, delusional and hearing voices no one else can hear, seeing things no one else can see.
Sutton doesn't buy it.
"I still believe it was a punishment he was given by a group of his peers. That jury gave it to him. Not only a judge but a jury gave it to him.
"He still deserves to die. I still see that. That hasn't changed."
On Sutton's mantle above her fireplace is a picture of Kelly and her cat, the last taken before the accounting major disappeared on September 26, 1997.
"A lot of things in me have changed in the past years," said Sutton who finds herself still committed to the death penalty. "The reasoning is still the same. He took my daughter from me. He took her life and did't think two things about it. Didn't think two seconds over it. He did it. He just tried to cover it up.
"He needs to die. He needs to make it be done. 17 years is entirely too long to make it like this. This is ridiculous when another state can do it in four? What's wrong with this picture?"
Sutton is resigned that no matter what St. Joseph County Superior Jane Woodward Miller decides in December, either the Attorney General or Overstreet's attorneys are likely to appeal and her wait for justice will continue.
"I still walk down the street and people will ask me if I'm Kelly's mom," she said. "And I can stand up tall and say, 'Yes,' because I am so proud of what she did in 18 years.
"If they do remember Kelly, they do remember the story and hopefully it will keep somebody safe.
"Kelly was an awesome kid. She didn't deserve any of this. She didn't ask for any of this. There's a lot of people out there you can't trust but there's a lot of people out there you can trust."
There's a tree on the Franklin College campus dedicated to Kelly Eckart who was kidnapped and killed three weeks into her freshman year.
Connie said her daughter was a smalltown girl from Boggstown who fretted about making friends at college. Taking her mother's advice, she invited a couple classmates to lunch before going to work that day. Lunch with the girls was several hours before Overstreet walked into Kelly's store, spotted his prey and hatched a plan to follow the coed off after work, bumping her car in the dark at a country road intersection and committing murder.
"I'm not the same person. You're not the same person after you lose a child," said Sutton who lost a husband and a daughter but gained a handful of grandchildren ever since that day. "Now I don't think about it all the time. I don't think about what he did to Kelly and how he did it.
"I can't walk away from the death penalty yet."