This is an archived article and the information in the article may be outdated. Please look at the time stamp on the story to see when it was last updated.
INDIANAPOLIS, Ind. – Indianapolis Colts cornerback Antonio Cromartie took a knee and raised his fist during the national anthem before Sunday's game against the San Diego Chargers.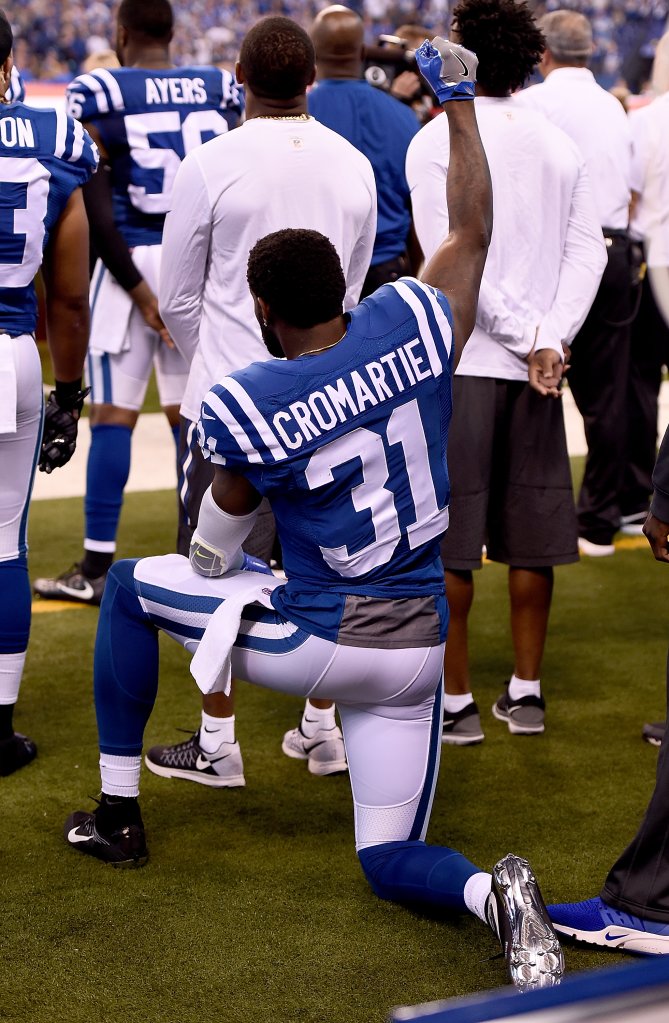 Cromartie explained his actions after the game, saying he feels it's important for players to take a stand.
"Everyone thinks it's about black lives matter and everything else. It is not just about that," said Cromartie. "When you look at school systems that are in the black community, how terrible the schools are and those communities, and how you know kids are uneducated in some of those communities."
"We can't just sit here and say oh we are going to take a stand. I think you gotta be able to go out and say it's not just about money. It's about the time that we spend in those communities," said Cromartie. "And that's where we got to start at."
Several Chargers players also raised their fists, but Cromartie was the only one to take a knee. Although, there were reports that tight end Dwayne Allen also knelt during the final seconds of the anthem.
These gestures are becoming commonplace among sports figures. Just last week, the entire Indiana Fever took a knee during the national anthem as they prepared to take on the Phoenix Mercury.
The act has gained traction ever since San Francisco 49ers' Colin Kaepernick announced that he refuses to stand during the anthem to protest police brutality against black people.