This is an archived article and the information in the article may be outdated. Please look at the time stamp on the story to see when it was last updated.
COLUMBUS, Ind. -- A group that started with seven friends has grown to include thousands of supporters, spreading cheer one rock at time.
Julia Federle started Columbus IN Rocks last year after stumbling across the idea on Facebook.
Members of the group paint stones with messages of hope and hide them for people to find.
"I saw a friend of mine who lives in North Carolina and I saw that she was a member of Murphy Rocks! and I thought, 'This is a great idea,'" said Federle. "So, I did a little research and there was no group out there."
Since starting last July, the group has hidden thousands of unique, hand-painted rocks across the city.
"People will say, 'I was having the worst day and I found this don't give up rock on top of the gas pump,'" said Federle.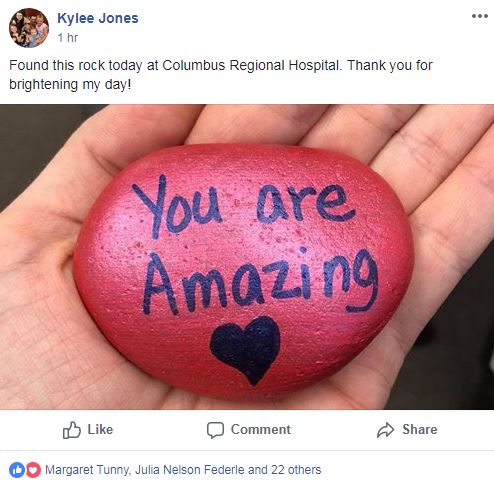 Thousands of Columbus residents have now taken on the mission as their own, painting their own rocks and hiding them for others to stumble across.
"It's just been really rewarding," said group member, Margaret Tunny. "You don't know who's going to find your rock, but you imagine that someone's going to find it and it's going to make their day, or that word is going to mean something to them. That's kind of what keeps us going."
Last week, the group painted and placed 600 rocks throughout Columbus and are continuously working to paint more.
If someone comes across a colorful stone, they are encouraged to post a picture to the group's Facebook page for others to see.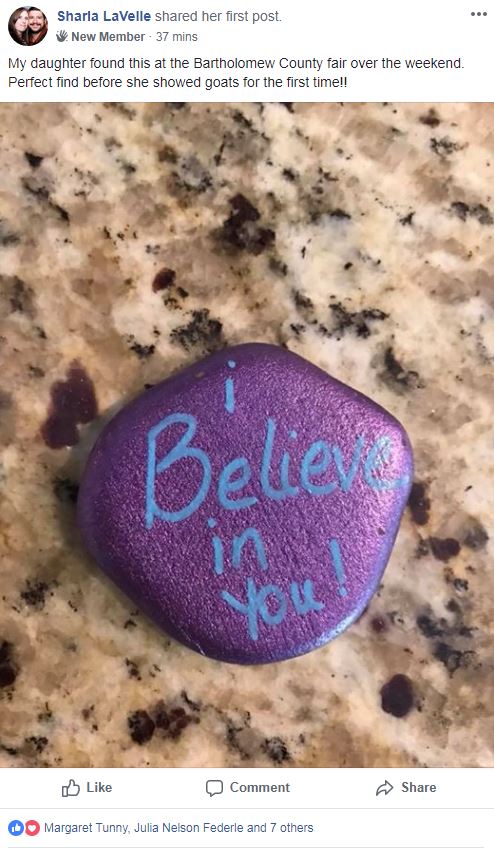 Federle said anyone is welcome to participate in the group, by simply painting a rock with a kind message and hiding it.
"That's what's great about it," said Federle. "It's for all ages, you don't have to be artistic. We love when little kids scribble on rocks. It's something for everybody."
For more information about getting involved, click here.