This is an archived article and the information in the article may be outdated. Please look at the time stamp on the story to see when it was last updated.
INDIANAPOLIS, Ind. — A new, locally sourced dining experience is coming to Community Hospital East for patients, employees and visitors.
The new dining facility, Bistro East, is part of a $175 million renovation project by Community Health Network to rebuild Community Hospital East.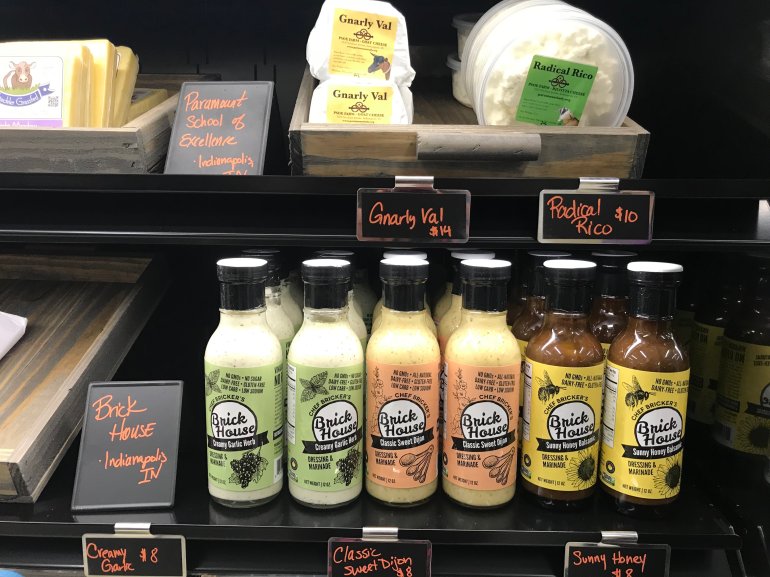 Community Hospital East has served the community for over 60 years and is the flagship hospital for the network.
"We're really excited here because we feel a true commitment to the east side," said Suzanne Koehler, the vice president and chief operating officer of Community Hospital East. 
The new hospital tower will be built in February 2019, and will include an all new emergency department, medical imaging, surgery, delivery and impatient rooms.
Bistro East, located inside the hospital's cafeteria, will feature food and drink products that are locally sourced and produced.
"We're real thrilled with opening a coffee shop, a grab-n-go," said Koehler. "We'll be serving sandwiches, soup, and we'll also be serving 'hot box', 'ready to take home' dinner meals."
The new bistro will open on Monday and is open daily to visitors, guests and caregivers at Community Hospital East.
Check out some of the featured local brands:
-Tinker Coffee Company
-Circle City Kombucha
-Paramount School of Excellence
-Steckler Grassfed Farms
-Tulip Tree Farmery
-Dillman Farms
-Brick House Dressing
-BeeFree Gluten Free Bakery
-Traders Point Creamery
The grand opening of the new Community East is set for 2020.
Take a look at the project timeline:
April 2016: Building 5 demolition
(Employee Wellness Center, administrative offices, Copy Center)
July 2016: Building 1 demolition
(Offices, pharmacy, kitchen, security, outpatient services of Advanced Heart Care, pulmonary, Wound Center)
July 2016 – January 2019: New patient tower construction
January 2019: Tower occupancy
February – April 2019: Building 2 demolition
(Medical imaging, Emergency Department, cardiac cath/interventional radiology, ICU, PCU, CCU, neurology)
May 2019 – March 2020: New main entry construction
April 2020: Project completion