This is an archived article and the information in the article may be outdated. Please look at the time stamp on the story to see when it was last updated.
INDIANAPOLIS, Ind. (Feb. 20, 2015) - An Indianapolis couple appeared in court to face neglect charges after their paralyzed daughter died. John and Lavonne Kelley face charges of neglect resulting in serious bodily injury. The couple's daughter, 18-year-old Linda Kelley, died at their home on August 4.
"What I can say is ultimately this child died because of the living conditions she was left in," said Denise Robinson, Marion County Deputy Prosecutor.
Charges are being filed six months after her death because the prosecutor was waiting on an autopsy report. The prosecutor believes the couple failed to seek proper medical treatment for their daughter who was diagnosed with spina bifida at birth. In the affidavit for probable cause, it states her injuries contributed to or resulted in death.
The teen had noticeable open sores on various parts of her body. When EMS responded to the house in August she was lying on the kitchen floor wearing only a diaper. Court documents describe unsanitary conditions found in the house, including piles of trash, cockroaches and dog feces.
"It is without a doubt the most disturbing case I've seen," said Juvenile Court Judge Marilyn Moores.
The couple has a history with Department of Child Protective Services with several substantiated neglect reports involving Linda Kelley. The department found enough evidence to confirm neglect dating back to the late 90s. There was substantiated neglect in 1997 and 1998. There were three additional investigations involving John and Lavonne Kelley in 1999, 2012 and 2013. The complaints cited poor hygiene, unsanitary living conditions and medical neglect.
In December of 2013, another CPS investigation confirmed complaints of unsanitary living conditions and medical neglect. According to court documents, a report showed the parents did not bring the teen to follow up medical appointments and the parents refuse to allow home health nurses inside their residence.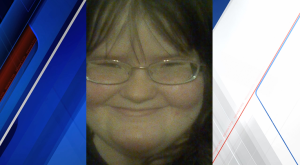 A spokesperson with the Indiana DCS confirms two employees were fired as a result of failure to insure safety of the child. A home based services contract was also cancelled with Damar Services.
Court documents show a family case manager visited the house less than a week before the teen died.
The police investigation found the teen was pulled out of school in 2012. Court documents show the school attempted to set up a home bound teacher but the parents did not allow anyone in the home. The parents also missed appointments to set up financial assistance to deal with their daughter's needs.
"They may have been overwhelmed but we have the hospitals tried to step in and intervene, physicians tried to step in, DCS tried to step in and offer services, offer financial aid and they did take advantage of the services that were even offered. They couldn't even be bothered to go to the appointments," said Robinson.
An autopsy found infections and ulcers due to the teen's bedridden state with poor hygiene being a contributing factor.