This is an archived article and the information in the article may be outdated. Please look at the time stamp on the story to see when it was last updated.
INDIANAPOLIS, Ind. (April 13, 2016) – Two Indianapolis Public Schools employees face a misdemeanor charge after the delayed reporting of sexual abuse allegations.
FOX59 learned Tuesday that employees Shalon Dabney and Tina Hester would face charges in connection with the case. According to court documents, both face a misdemeanor count of failure to make a report. Court documents showed they initially suppressed information about the allegations and didn't contact police or DCS.
Hester serves as IPS director of human resources; Dabney is a human resources case worker. The charges stem from a six-day delay in reporting allegations that guidance counselor Shana Taylor was having sex with two students at Longfellow Alternative School to DCS.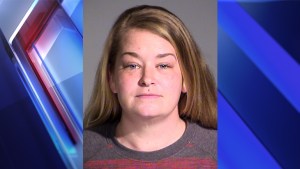 Taylor, 37, faces 11 counts in the case. Nine of them are for child seduction. The other charges are contributing to the delinquency of a minor and dissemination of matter harmful to minors.
Superintendent Lewis Ferebee agreed to talk to FOX59 on camera Wednesday night, following a hearing where students, teachers, and staff gave impassioned testimony about the positive changes being made at some struggling schools. Ferebee would not allow for any questions.
"I just want the community to know that we have great staff members, we have great students, and we'll continue to make progress but we'll also continue to make sure that our processes are tight as it relates to Child Protective Services and timely reporting," Ferebee said.
According to paperwork, a parent informed staff members about the situation on Feb. 17 and presented numerous text and Facebook messages between Taylor and her son in addition to explicit photos. However, the district didn't file a report with DCS until Feb. 23.
Court documents released in the case Wednesday showed that an assistant principal asked Hester if he needed to report the allegations to police. Hester told him  not to, instead to "follow their procedure"; in her haste to "make certain kids were protected," she neglected to confirm if a DCS report had been filed, she told investigators.
In an email from Feb. 18, Hester wrote, "I asked that the school police stay out of it so that (Taylor) is not charged and we can handle from an HR perspective … but I don't know if the mom plans to file charges."
Court documents showed Dabney told police she received an email from Hester on Feb. 17 informing her about the allegations and to meet with Taylor on Feb. 18 to suspend her. Dabney said she didn't realize the incident had not been reported until she couldn't find the paperwork confirming that the DCS report had, in fact, been submitted.
Emails seized during the execution of a search warrant showed that Dabney contacted Principal Mark Cosand on Feb. 22 to inform him to file a report with DCS. "Dabney however did not at any point prior to this confirm or report the incident to DCS even after conducting her own full investigation into the matter," court documents said.
"It is apparent Ms. Dabney had more than enough relevant facts about the incident by February 18, 2016, at the absolute latest, to know this should have been reported to DCS immediately," court documents said.
"It became very clear that there was a lot of left hand not knowing what the right hand was doing," Marion County Prosecutor Terry Curry said. "Ultimately the two individuals charged we believe were most in position to report the information and were the two who had the most complete information about what had been alleged."
"We believe that this does not reflect the achievement and the progress that's currently taking place in the district," Ferebee said. "We'll continue to investigate this matter and ensure that we follow through with any discipline according to state law and our board policy."
FOX59 reached out to all members of the IPS Board of Commissioners. None of the members agreed to talk about the case.
Timeline of sexual abuse case
February 17: Assistant principal finds out about alleged abuse
February 18: Shana Taylor is suspended
February 23: District files report with DCS
March 4: School board votes to terminate Shana Taylor
March 7: Positive Supports Academy Principal Mark Cosand resigns
April 13: Tina Hester and Shalon Dabney face charges for delay in reporting case