This is an archived article and the information in the article may be outdated. Please look at the time stamp on the story to see when it was last updated.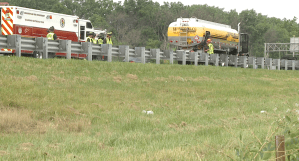 Crews are busy cleaning up a large oil spill on the ramp of southbound I-69 near I-465. Officials say the fuel line on a truck broke, causing the spill.
Accidents were reported in the area, but officials are not yet confirming they're tied to the spill.
An INDOT alert says to expect delays as you travel eastbound on I-70 near mile 73.4.
FOX 59 has a crew headed to the scene – stay tuned for updates.