This is an archived article and the information in the article may be outdated. Please look at the time stamp on the story to see when it was last updated.
KOKOMO, Ind. – A Kokomo teenager was shot and killed outside of a Village Pantry Sunday.
Kokomo police are investigating the incident that took place in the 900 block of West Jefferson Street as a homicide.
Officers believe the fatal shooting of 17-year-old LeMarcus McGraw stemmed from a "bad drug deal."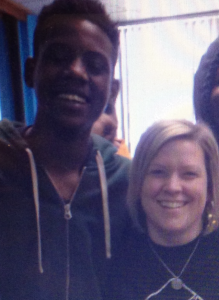 Police say a suspect, 21-year-old Kaliel Rucker, was quickly taken into custody. He has been charged with murder, possession of marijuana and dealing marijuana.
A 15-year-old was also arrested on charges of attempted robbery and dealing marijuana. He was on scene during the shooting.
Howard County Coroner Jay Price says an autopsy will be performed on the victim in Kokomo on Monday.