This is an archived article and the information in the article may be outdated. Please look at the time stamp on the story to see when it was last updated.
COLUMBUS, Ind. – Columbus police say a series of crimes tied to the Aryan Brotherhood has resulted in 9 arrests and a number of criminal charges.
The investigation into the gang started late last year.
The Aryan Brotherhood is the United States' oldest white supremacist prison gang, and is also a national crime syndicate, according to the Southern Poverty Law Center.
According to court records, the 9 suspects committed a variety of crimes from auto thefts, burglaries and an ongoing plot to sneak drugs into the Bartholomew County jail.
In October 2017 police arrested two people, Debin Gabbard and Jeremy Streeval, for drug and theft related crimes.
That case and an assault of an inmate at the Bartholomew County jail sparked the year-long investigation into the Aryan Brotherhood that included coordinated drug smuggling plans.
"The Aryan Brotherhood is a known prison, so it wasn't surprising they were trying to sneak drugs into the jail," said Columbus police Lt. Matthew Harris.
Court records claim William King and Jarred Parton made recorded phone calls from jail instructing two men Jacob Lustig and David Hadley to help smuggle drugs into the jail and the alleged crimes didn't stop there.
"Sometimes 2-3 car thefts a day were being reported to us," said Harris.
In one of those thefts on 25th street, a victim told police he was being extorted by two people Brandon Jacobs and Mary Craig to pay cash in order to return his stolen Mercedes.
In June at a home on Hughes street, officers arrested Craig and Jacobs along with Matthew Mowery and Chelsie Harden.
"You guys need to find a different story.  This is ridiculous," said Harden.
Harden claims she has tried to clean up her life since the time her mugshot was taken.
"Like some of us have changed our lives and we work and we have kids and we're trying to do better for ourselves and this doesn't… I mean like my employers are seeing this ****.  This is ridiculous," said Harden.
Still, police say the 9 arrests this year have made Columbus a safer place, but while many of the suspects have ties to the Aryan Brotherhood their crimes were not racially motivated.
"There were no hate crimes. It was more crimes of opportunity," said Harris.
Not all the suspects remain behind bars.  Some have posted bond pending trial.
Officers from the Columbus Police Department and Bartholomew County Sheriff's Department worked together during this investigation which also included officers from the CPD Intelligence Led Policing Unit, CPD SWAT, Columbus/Bartholomew County Joint Narcotics Enforcement Team, CPD Detective's Division as well as the Indiana State Police, Indiana Department of Natural Resources and the Edinburgh Police Department.
The nine people listed below were arrested on the following formal charges filed by the Bartholomew County Prosecutor's Office.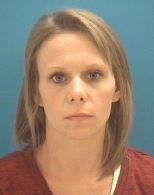 Chelsie S. Harden, 30, Columbus, Indiana
Trafficking with an Inmate (Level 5 Felony)
Possession of Methamphetamine (Level 6 Felony)
Possession of a Controlled Substance (Class A Misdemeanor)
Criminal Gang Activity (Level 6 Felony)
Maintaining a Common Nuisance (Level 6 Felony)
Possession of Drug Paraphernalia (Class A Misdemeanor)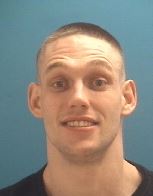 Jarred A. Parton, 26, Franklin, Indiana
Criminal Gang Activity (Level 6 Felony)
Battery (Class A Misdemeanor)
William Jacob Lustig, 38, Columbus, Indiana
 Criminal Gang Activity (Level 6 Felony)
Trafficking with an Inmate (Level 5 Felony)
Dealing in a Schedule III Controlled Substance (Level 6 Felony)
Dealing in a Schedule IV Controlled Substance (Class A Misdemeanor)
Brandon B. Jacobs, 28, Nashville, Indiana
 Criminal Gang Activity (Level 6 Felony)
Auto Theft (Level 6 Felony)
Intimidation (Level 6 Felony)
Possession of Altered Handgun (Level 6 Felony)
Carrying an Handgun Without a License (Class A Misdemeanor)
William "Corey" King, 35, Columbus, Indiana
Criminal Gang Activity (Level 6 Felony)
Trafficking with an Inmate (Level 5 Felony)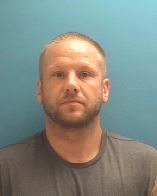 David "Bub" Hadley, 35, Columbus, Indiana
 Criminal Gang Activity (Level 6 Felony)
Trafficking with an Inmate (Level 5 Felony)
Mary Jaylin Craig, 22, Edinburgh, Indiana
Trafficking with an Inmate (Level 5 Felony)
Possession of Methamphetamine (Level 6 Felony)
Possession of a Controlled Substance (Class A Misdemeanor)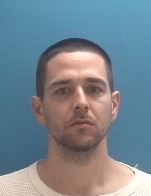 William J. Stillabower, 33, Columbus, Indiana
Criminal Gang Activity (Level 6 Felony)
Trafficking with an Inmate (Level 5 Felony)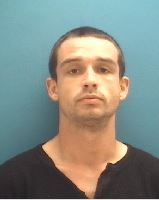 Matthew S. Mowery, 22, Austin, Indiana
Possession of Methamphetamine (Level 6 Felony)
Unlawful Possession of a Syringe (Level 6 Felony)