This is an archived article and the information in the article may be outdated. Please look at the time stamp on the story to see when it was last updated.
INDIANAPOLIS, Ind. -- An Indianapolis family pleads with the public to help catch a killer.
More than a year ago, a 24-year-old father was gunned down at an apartment complex on the near northwest side.
That murder remains unsolved.
The violence erupted Aug. 12, 2015. That's when police were called to an apartment complex near 38th and Guion Road. Markus Steward was killed.
"With us as a family, this hurts," said Rhonda Steward, his mother.
Rhonda and her husband Mark say the pain of losing Markus remains as fresh as the day it happened. The victim had welcomed a son into the world just seven months before it happened.
"There's not a day that goes by that I don`t hurt. That's our only son. He had so many dreams that at 24 was taken from him," said Steward.
IMPD detectives think the victim died after getting into an argument with the suspect, but can't prove who pulled the trigger.
"Markus Steward was going to meet somebody and as a result of the meeting was killed," said IMPD Det. Chris Craighill.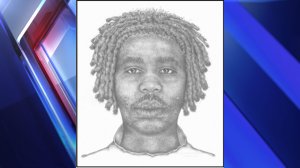 Thanks to the help of witnesses, police did release a sketch of a possible triggerman. Investigators say the suspect likely frequented the apartments complex where the shooting happened, but so far no arrests have ever made.
"Somebody knows something and we'd like them to come forward and give some resolution to the family," said Craighill.
"For him to have his life taken and we're still waiting on an arrest, it hurts," said Rhonda.
Markus' parents say the public can help their family and help make the streets safer by getting the killer off the streets.
"Nothing can bring our son back, but we would like to see justice," said Rhonda. "We know there is a killer out there loose."
The victim's family is offering $4,000 in extra reward money to help solve the case.
Anyone with information on the suspect can contact Crime Stoppers or the IMPD Homicide Unit.