This is an archived article and the information in the article may be outdated. Please look at the time stamp on the story to see when it was last updated.
DYER, Ind. – Officers in northwest Indiana shot and killed a man early Thursday morning after a chase that began in Illinois.
According to WGN, the situation started early Thursday morning in Crete, Ill. Officers there chased after a driver in a stolen vehicle. The driver then stole a second car and hit a pedestrian near a Marathon gas station. The pedestrian went to an area hospital in critical condition.
Officers located the vehicle in Indiana and followed it into the gas station at the intersection of 81st Street and Hart Street, where the car struck another vehicle before finally coming to a stop.
Indiana State Police what happened next remains under investigation, but officers and the suspect exchanged multiple gunshots. The suspect was killed at the scene.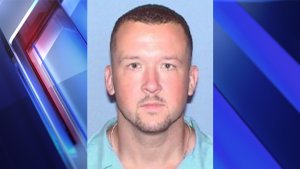 Police identified the man as Mark P. Coffey, 33, South Chicago Heights, Ill. Coffey had an active warrant for battery/robbery and was considered armed and dangerous, police said. He had an ankle monitoring bracelet issued by the Illinois Department of Corrections.
Indiana State Police are investigating the shooting, which involved officers from the Lake County Sheriff's Department, St. John Police Department and Dyer Police Department. The Northwest Indiana Major Crime Task Force is also assisting in the investigation.
The officers involved in the shooting have been placed on administrative leave per departmental policy. Their names have not yet been released.