This is an archived article and the information in the article may be outdated. Please look at the time stamp on the story to see when it was last updated.
INDIANAPOLIS, Ind. (Feb. 21, 2016) — It was a busy night for metro police. One person is dead and three others are injured in separate shootings across Indianapolis overnight.
The first shooting happened in the 3700 block of North Keystone Avenue shortly after 1:30 a.m.  Homicide detectives arrived on scene where they found Rozzell Moore, 67, suffering from several gunshot wounds. According to police, Moore later died at Eskenazi Hospital.
The second shooting happened just moments later in the 10000 block of east 42nd Street. When officers arrived they found a male with two gunshot wounds in the arm. The victim was transported to Eskenazi Hospital. Police on scene said they were unable to locate a crime scene. Detectives believe Moore was sitting in his car preparing to leave the area when he was approached by two people. The details of the exchange between Moore and the suspects are still under investigation but, it appears, he may have been the victim of an attempted robbery when he was shot.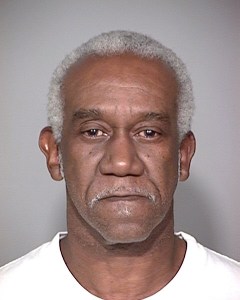 There were also two victims who walked into Eskenazi Hospital. They told officers they were involved in a shooting behind Walgreen's at 38th Street and Post Road. One victim was shot in the left forearm, and the other sustained a graze wound to the neck.
Officers say at this time, it's unknown if the shootings are connected.
Detectives urge anyone with information to come forward and contact police or call Crime Stoppers at 317-262-8477 (TIPS).