This is an archived article and the information in the article may be outdated. Please look at the time stamp on the story to see when it was last updated.
INDIANAPOLIS, Ind. – The Marion County Sheriff's Department says a deputy didn't follow security protocol when transporting an inmate, which ultimately resulted in him escaping, carjacking a woman, and leading police on a chase.
Lt. Colonel James Martin tells us they were preparing to transport inmate Kollin Triggs, 28, around 7:45 a.m. He was wanted out of Boone County on warrants for possession of syringe and narcotics.
In the midst of transporting him, he ran from the garage, up the ramp and to the heliport.
From there, we're told by witnesses that he jumped in the passenger seat of a woman's SUV. She jumped out of the vehicle, and he drove off.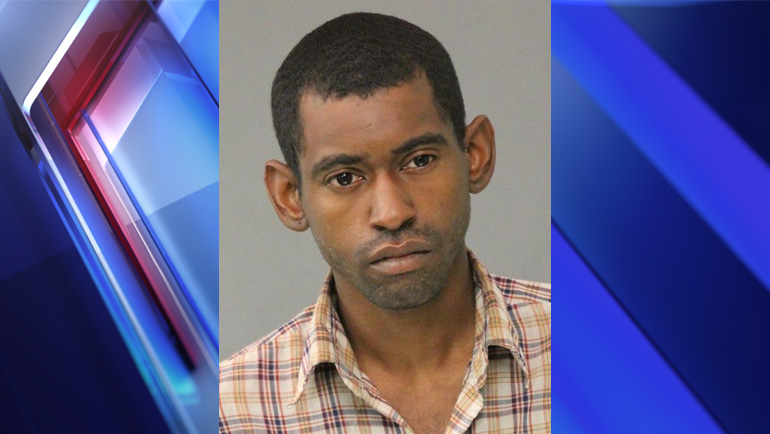 A witness says he heard screaming and could see the woman had a mark on her chest.
The sheriff's office launched an investigation with IMPD and U.S. Marshals.
Martin says the stolen SUV had OnStar, which led them to North Sherman Drive and East 34th Street. OnStar stopped the SUV, and authorities apprehended Triggs at 8:37 a.m.
"One of our deputies didn't seem to be following security protocol, which may have led to him being able to run up the ramp," Martin said. "I can tell you this from the sheriff himself is this deputy, his job is in jeopardy at this point for not following proper procedure."
Martin said the deputy is a 20-year veteran with the sheriff's department. The deputy has been placed on administrative leave pending an internal investigation.
In addition to the previous charges, Triggs faces preliminary charges of robbery resulting in bodily injury, escape, resisting law enforcement, battery and theft.
"Obviously, what he did here today is going to be a lot worse than what he faced in Boone County," Martin said.