This is an archived article and the information in the article may be outdated. Please look at the time stamp on the story to see when it was last updated.
UPDATE (2/23/18) – William Mosely was sentenced to 45 years in prison for the murder of Woods.
INDIANAPOLIS, Ind.– A man has been charged in the murder of a Ben Davis student in March.
Investigators believe William Mosley, 20, killed 18-year-old Renia Woods.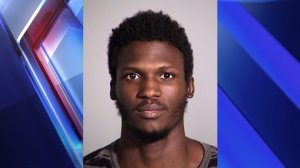 Investigators said Woods told her 5-year-old brother she was stepping outside, and that was the last time anyone saw her until her body was found. A man collecting trash found her body behind a dumpster at 14th Street and North Campbell Avenue.
Police told Woods' mother that her daughter was strangled to death.
She was an honor student and had plans to enroll at Indiana State to study finance.
Wood's mother, Jackie Taylor, said Mosley and Renia were friends. He picked Renia up from school on the day she was killed. Taylor said he even pretended to be concerned for Renia's whereabouts when she was reported missing, days before police found her body.
Taylor said she doesn't know why anyone would hurt her daughter.
"She was a really a good kid. I don't see how anyone could want to hurt her and do this type of thing to her. I don't see what she could have said or done," Taylor said.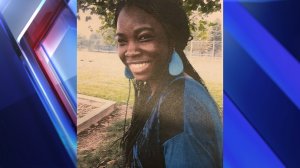 Taylor said she knew all along Mosley was responsible for Renia's murder and that she believes police were waiting for confirmation of DNA evidence.
"I've always known that he did it. I was just waiting on DNA evidence to come back of him on her, but I always knew that he did it," she said.
Mosley is currently in the Hancock County Jail on motor vehicle theft charges. He will be transferred to Marion County on a murder warrant.