This is an archived article and the information in the article may be outdated. Please look at the time stamp on the story to see when it was last updated.
INDIANAPOLIS, Ind. (June 23, 2015) – A man is dead and another in custody following a Tuesday night police chase on the northeast side of Indianapolis.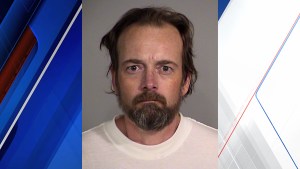 On Wednesday, police identified the driver as Matthew Cole, 41, Indianapolis. The passenger was identified as Joshua Dyer, 34, Huntington.
According to IMPD, an officer approached the two men, who were parked in the Washington Park parking lot on Tuesday night. Police say the car was in an area that is not authorized for vehicles. Next, the driver, Cole, took off in the white Nissan Maxima.
"At some point, the driver sped off and a short pursuit ensued," said IMPD Sgt. Kendale Adams.
A police chase began and lasted for several blocks, winding through busy city streets.
The car crashed through several fences before stopping in an alley near the intersection of East 38th Street and North Tacoma Avenue.
IMPD officers surrounded the car with their guns drawn.
Cole got out of the car, and then jumped back inside and slammed it in reverse.
"What we know at this point is an officer fired a shot striking a passenger," said Adams.
As the car was backing up, an IMPD officer shot into the car, hitting Dyer.
"I saw the police officer limp off and they told us to get away and we left," said a witness who shot cell phone video of the shooting.
Cole was taken into custody a short time later on a charge of resisting arrest. Dyer was unresponsive and declared dead at the scene. An autopsy is scheduled for Wednesday.
"It's senseless and  crazy-- just to see a dead body on the back of those peoples' houses," said witness Kenneth Walker.
It is unclear why the driver initially sped away from officers.
The IMPD officer who shot Dyer will be placed on administrative leave pending an internal investigation.
No officers were injured in the incident.