This is an archived article and the information in the article may be outdated. Please look at the time stamp on the story to see when it was last updated.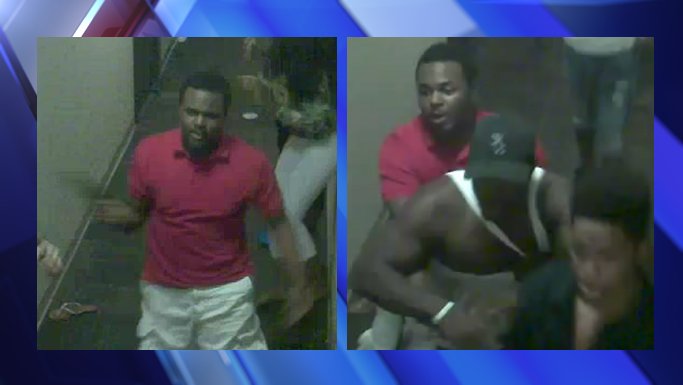 INDIANAPOLIS, Ind. (July 30, 2015)– Indianapolis Metropolitan Police detectives are asking for help identifying a suspect after five people were shot at the Tyler Apartments near downtown.
The suspect police are looking for was wearing a red shirt and was seen on surveillance video firing a handgun in the crowded hallway just prior to IMPD's arrival at the complex. Police say the suspect fled from the scene after the shooting.
On Monday, police arrested a 20-year-old man in connection with the shooting.
Police identified the man as Tyrice Howard-Smith, who was arrested on a preliminary charge of criminal recklessness. FOX59 also learned the 20-year-old was a former Pike High School football standout and played defensive back briefly at University of Saint Francis in Fort Wayne.
IMPD says three people may have been shot by two officers in an exchange of gunfire inside the apartment building, located at 1201 N. Indiana Avenue. The apartments are popular among students at IUPUI, and are virtually full of students.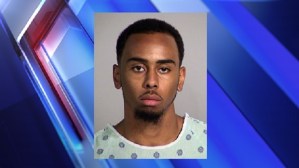 One male and one female were found shot on a different floor and transported to Methodist Hospital. A short time later, three males, including Howard-Smith, arrived at the hospital with gunshot wounds.
Investigators believe the earlier shooting stemmed from a fight between two females over a cell phone. It happened as the group of partygoers grew too large for a private security guard to control. Police say the party had been advertised on social media.
The officers who fired at the suspects have been placed on paid administrative leave, which is standard procedure during such an investigation.
Anyone with information about the suspect is urged to call the IMPD Homicide at (317) 327-3475 or Crime Stoppers of Indiana at (317) 262-TIPS (8477). Callers may also text "INDYCS" plus tip information to 274637 (CRIMES).