This is an archived article and the information in the article may be outdated. Please look at the time stamp on the story to see when it was last updated.
HENRY COUNTY, Ind. – A man was arrested for drug dealing after authorities say they found 5.5 lbs. worth of cocaine in his vehicle in Henry County.
Sgt. James Goodwin, a PACE Team officer, pulled over 32-year-old Samuel Miranda for following to close and failure to signal lane change along eastbound I-70.
Deputy Nicholas Ernstes arrived a short time later to assist. The two officers then reportedly observed indicators of criminal activity. They had a K-9 officer search the vehicle and it indicated the presence of a controlled substance.
Officers conducted a probable cause hand search of the vehicle. During the search, they reportedly found several hundred dollars' worth of THC infused gummy bears, vape pens and milk chocolates in the trunk of the vehicle.
A further search later found two packages of cocaine in a void under the vehicle's gear shift. The street value of the cocaine is estimated to be over $200,000.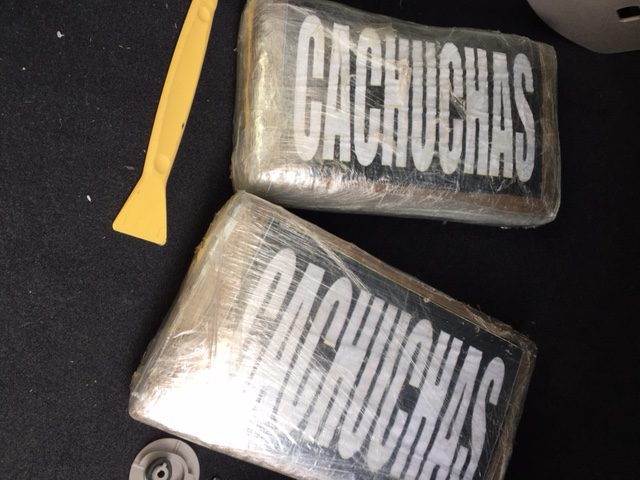 Miranda, of Pennsylvania, was arrested for dealing cocaine, a level 2 felony, and possession of marijuana, a class B misdemeanor.