This is an archived article and the information in the article may be outdated. Please look at the time stamp on the story to see when it was last updated.
INDIANAPOLIS, Ind.– It was still a couple hours before dawn on Jan. 9 when Brianna Cosby saw a dark-colored car and a woman outside her neighbor's house near downtown New Castle.
"I remember that morning when I was getting ready to lay on the couch and I heard a gunshot and him scream."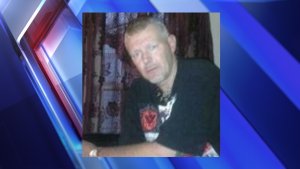 Cosby ran to her front window to watch the car speed away minutes before New Castle Police, just down the street from their headquarters, entered the garage in the 800 block of Vine Street to discover Steven Dunn, 49, shot to death.
"Steve Dunn needs justice for somebody doing that to him," said Cosby, who will get her wish now that three men have been arrested.
New Castle detectives, working alongside Indiana State troopers and investigators from the Henry County Sheriff's Department, apprehended William Anderson, 21, Jordan Boling, 21, and Jessie Fulton, 25, for Dunn's murder.
Boling is charged with murder and robbery. Anderson and Fulton face murder and conspiracy to commit robbery charges.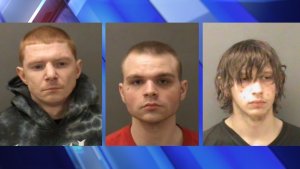 All three men are from New Castle and Boling and Anderson share the same address just blocks from New Castle police headquarters.
Neighbors said Dunn, who lived in the home with his mother, was always around and entertained a constant stream of visitors, though Cynthia Sanders said she could speculate what was going on but preferred not to.
"He was a good guy and tried to steer my daughter in the right direction before she went to prison," she said. "He would pull weeds for me, he got some bats out and anything I ever needed he said I could always call him if I ever needed him to do anything for me."
The three suspects were booked into the Henry County Jail overnight.
Closure of Henry County courts for Reverend Doctor Martin Luther King, Jr., Day commemoration delayed the filing of charging information or an initial hearing date.