This is an archived article and the information in the article may be outdated. Please look at the time stamp on the story to see when it was last updated.
UPDATE (Dec. 19, 2018)– Williams received consecutive sentences of 55 years, 45 years, 5 years and 45 years. He received 422 days of jail credit. Ward received consecutive sentences of 60 years, 60 years and 5 years. He received 421 days of jail credit.
Previous story:
INDIANAPOLIS, Ind. – Two men have been convicted of murder following a triple shooting at a north side apartment complex last summer.
On Monday, Martell Williams, 20, and Troy Ward, 19, were convicted for their roles in the deaths of Dominique Miller, 25, Jordan Wright, 25, and Justin Crowder, 19.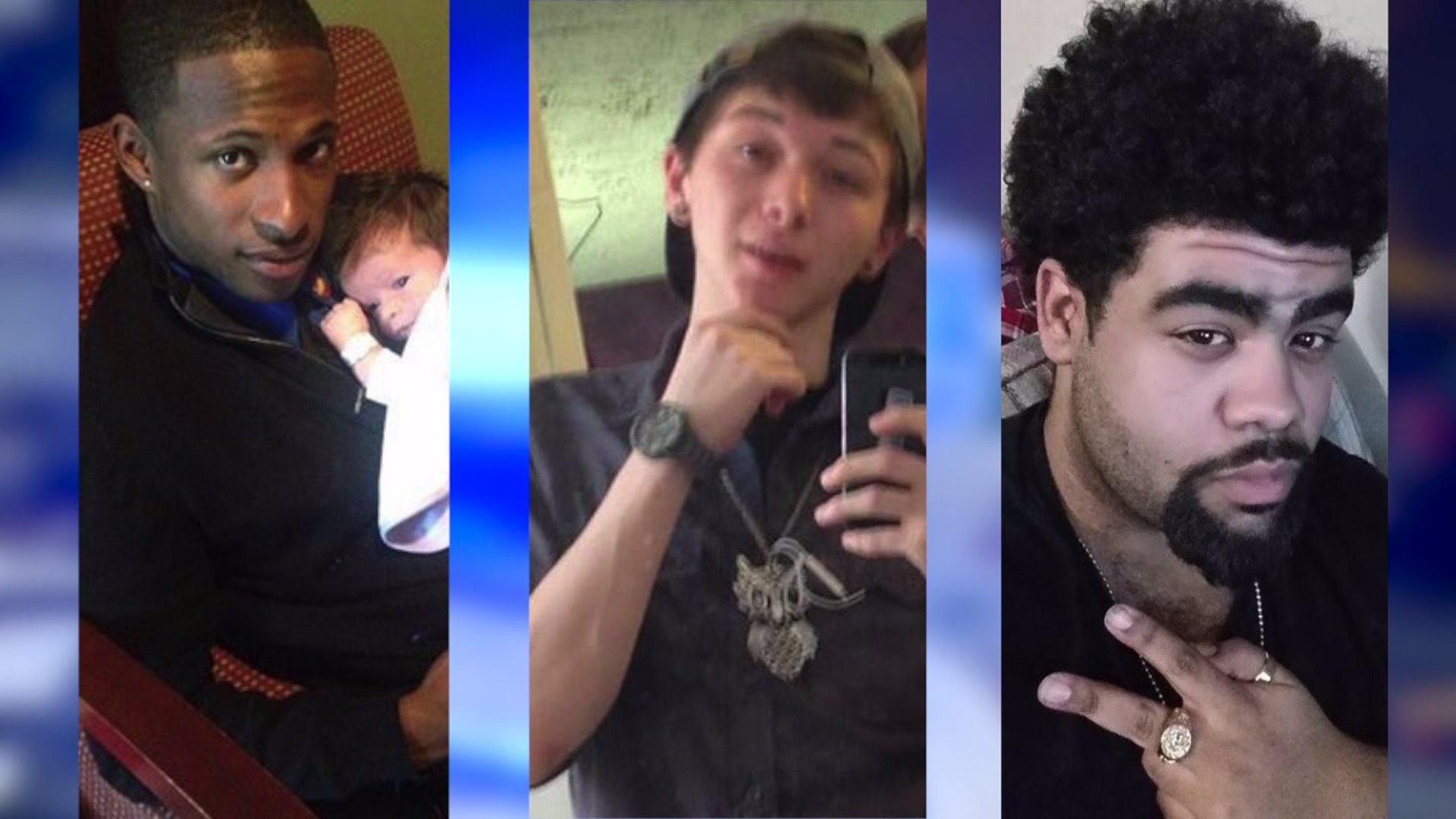 The crime took place in July 2017 at the Somerset Lakes Apartments. Investigators say a drug-related robbery erupted into violence.
The victims were found in different areas of the apartment suffering from gunshot wounds to the chest and head.
According to court records, witnesses confessed they overheard Troy state that he "smoked all three of them" and then yelled out, "I'm a murderer. I'm a murderer. Everybody in that house is dead."
Three additional defendants charged in this case have agreed to plead guilty. Pursuant to their plea agreements, all three defendants cooperated with law enforcement and testified in the jury trial of Ward and Williams.
Sean Jones has agreed to plead guilty to three counts of Robbery, Stanley Williams has pleaded guilty to Conspiracy to Commit Armed Robbery and Devante Gilbert has pleaded guilty to Conspiracy to Commit Armed Robbery.
A sentencing hearing for Ward and Williams has been set for November 20 at 10:00 a.m. in Criminal Court 6.