This is an archived article and the information in the article may be outdated. Please look at the time stamp on the story to see when it was last updated.
UPDATE: (Sept. 19, 2019) — A federal judge sentenced Paul Elmer to 33 months in prison. He was also fined $25,000 and ordered to serve 1 year of supervised release upon completion of his sentence.
UPDATE: (April 11, 2019) — A jury found Paul Elmer guilty on Count 1 and Counts 3-11. They found him not guilty on Count 2. 
UPDATE (April 1, 2019) — The original indictment against Paul Elmer was dismissed because there was a superseding indictment filed.
Original story: 
INDIANAPOLIS, Ind. — The owner and director of an Indiana compounding pharmacy face multiple charges according to a federal indictment.
They're accused of manufacturing drugs that were too strong or too weak based on their labels and failing to make changes to prevent that from happening. Federal prosecutors also accused them of trying to cover their tracks.
Paul J. Elmer, 64, Fishers, and Caprice R. Bearden, 62, Carmel, were charged in a 10-count indictment alleging conspiracy to defraud the U.S., distributing an adulterated drug in interstate commerce and adulterating drugs while held for sale after shipment of a drug component in interstate commerce.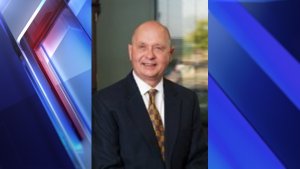 U.S. Attorney Josh Minkler announced the charges during a news conference Thursday morning. Elmer owned and served as president of Pharmakon Pharmaceuticals Inc. and Bearden served as the company's director of compliance.
Elmer was arrested Wednesday and made his initial court appearance in federal court, where he pleaded not guilty. A trial is scheduled for Aug. 21. Minkler said Bearden has filed a petition to plead guilty on all charges.
"As alleged in this indictment, those powerful drugs were manufactured improperly. The defendants in this indictment knew that, and the defendants in this indictment took steps to hide that, and their actions put lives at risk," Minkler said.
"The distribution of over- and under-potent drug products poses a serious risk of harm to patients," said Acting Assistant Attorney General Chad A. Readler of the Justice Department's Civil Division. "FDA's efforts to ensure the safety of compounded drugs is critically important. Impeding FDA's ability to do its job and uncover these types of safety concerns will not be tolerated. The Justice Department is committed to working with FDA to protect patients and ensure compounded drugs are safe."
Minkler said they were told 70 times that the drugs manufactured by Pharmakon were weaker or stronger than the labels indicated. In each case, they didn't inform hospitals or doctors, putting patients at risk, Minkler said. The patients included infants in a neonatal unit.
The company continually ignored warnings that its drugs were too strong, Minkler said.
"Even after 13 infants, newborns in a neonatal care unit at an Indiana hospital, received double-strength sedative from Pharmakon, the defendants continued to ignore safety notices from the safety companies that would tell them that their drugs were too strong," Minkler said.
Minkler accused both of putting "greed and the reputation of their company" ahead of the health and safety of "our most innocent victims."
According to the indictment, Bearden received 70 potency test failures between July 2013 through February 2016. The tests indicated that drugs like morphine sulfate and fentanyl were either too strong or too weak. In one case, three infants in Indiana hospitals received morphine sulfate that was nearly 25 times the strength indicated on the label. One infant had to be airlifted to another hospital.
The indictment accuses Bearden of lying about receiving any out-of-specification test results regarding its drugs. Federal prosecutors said Elmer found out about it and did nothing to correct Bearden's mistake or inform the FDA of the problems with Pharmakon's drugs.
The FDA said Pharmakon did not comply with FDA regulations and failed to investigate what was causing the problems with its drugs or change the company's processes to prevent them from happening. As a result, Pharmakon's drugs continued to be over-potent or under-potent, and the company shipped them off before receiving test results about their potency.
"They didn't want to get caught. Obviously, people pay for these medications," Minkler said. "If you let patients, doctors, hospitals know that your drug that you're manufacturing is not what you say it is, your business practices go down."