This is an archived article and the information in the article may be outdated. Please look at the time stamp on the story to see when it was last updated.
CUMBERLAND, Ind.-- The Cumberland Police Department has launched a new program to help people struggling with mental illness.
The formation of C.A.R.E. (Cumberland Assertive Response and Engagement) Unit started back in January, and on Wednesday, the team of trained police officers officially received their certification.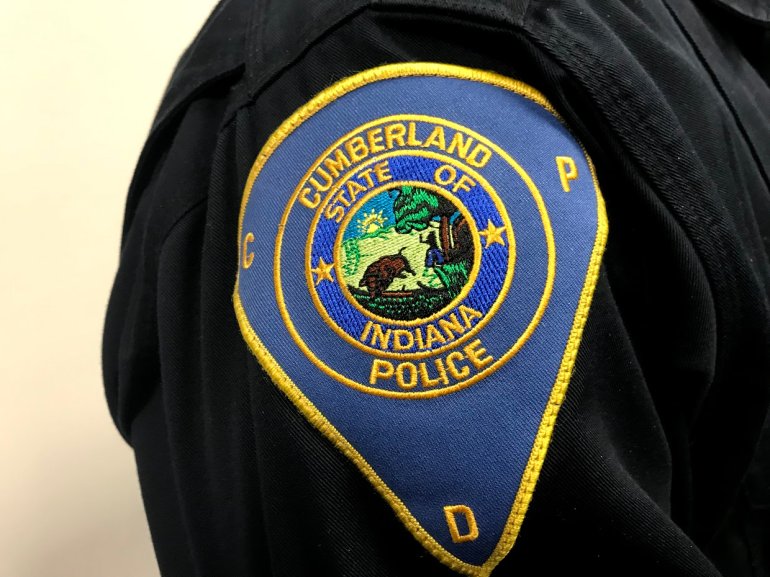 Cumberland Chief of Police, Mike Crooke, said last year, the department responded to 30 different homes on multiple occasions, most of the individuals who were taken in for mental evaluation.
"When we started looking at this, the main objective for us was we wanted first responders to be able to approach an individual safely," said Crooke. "The second part of it, we were concerned about the individuals we were approaching and we wanted to keep them safe as well."
Marianne Halbert, the criminal justice director for NAMI Indiana, said officers with the Cumberland Police Department all underwent 40 hours of crisis intervention training in order to respond properly to individuals with mental illness.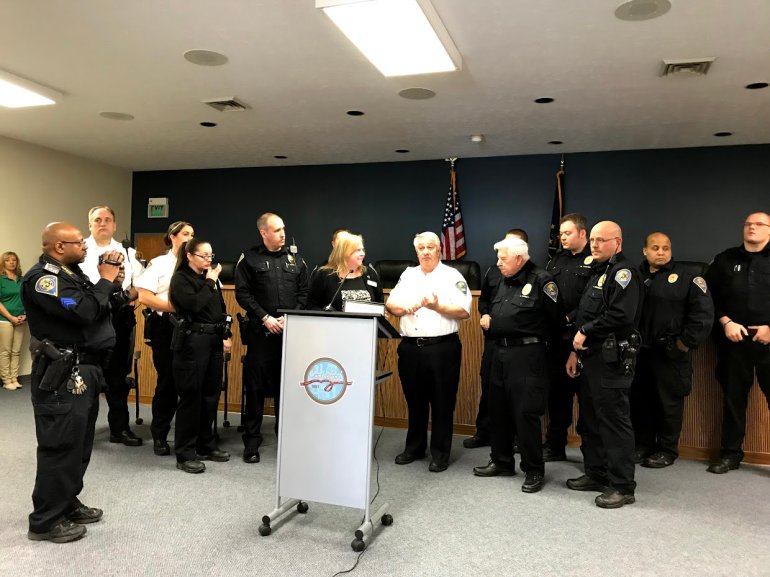 "Crisis intervention, team training or CIT training is a 40-hour training where they hear from local mental health experts about mental illnesses, signs and symptoms, and they also learn verbal de-escalation techniques so they know how to communicate with someone in a crisis to resolve it safely," said Halbert.
The C.A.R.E. Team will follow up with mentally ill people who police encounter on calls and will provide them with necessary resources and treatment.
Crooke said Attorney General Curtis Hill was a vital resource in the formation of the C.A.R.E. Team. Hill spoke at Wednesday's launch event, and said he commends the Cumberland Police Department in stepping up and recognizing the importance of engaging with the mental health community.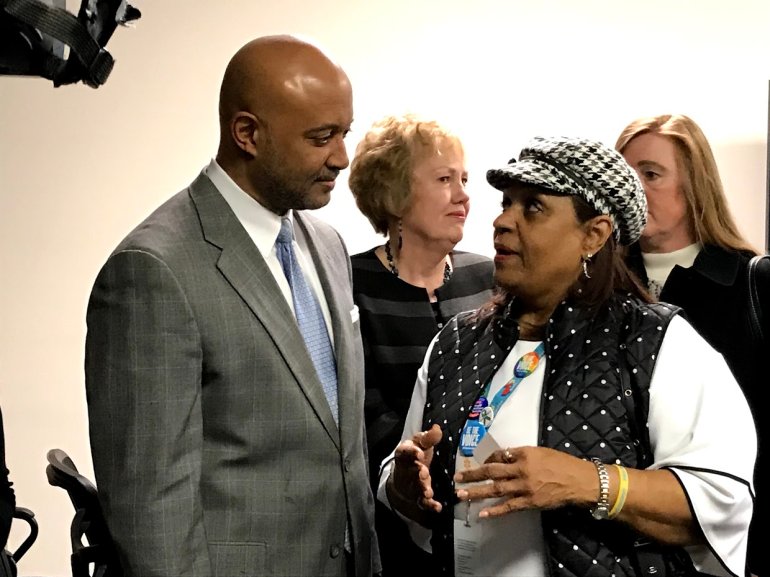 "There are so many things that are going on these days that involve mental illness and there are not enough resources out there," said Hill. "Law enforcement and first responders are the tip of the sphere. They are at the point of finding these things in real time and we need to do everything as a community to make sure they have our support."
Crooke said C.A.R.E. Team was created to reduce the risk of injury to both officers and citizens, make few unnecessary arrests and provide a path of recovery to those suffering from mental illness.
"It's this kind of training and this team approach that we hope to make first responders safer and we also want to get them hooked up with the right partnerships so they can get help," said Crooke.