This is an archived article and the information in the article may be outdated. Please look at the time stamp on the story to see when it was last updated.
INDIANAPOLIS, Ind. — Indiana State Police are reminding drivers to be alert this fall season for deer darting out into traffic and causing accidents.
Such was the case early Monday morning just before 4 a.m. when a deer was struck by one vehicle along northbound I-65 just before I-865, and was then struck again by a motorcyclist.
That impact caused the motorcyclist to lose control and end up in a ditch.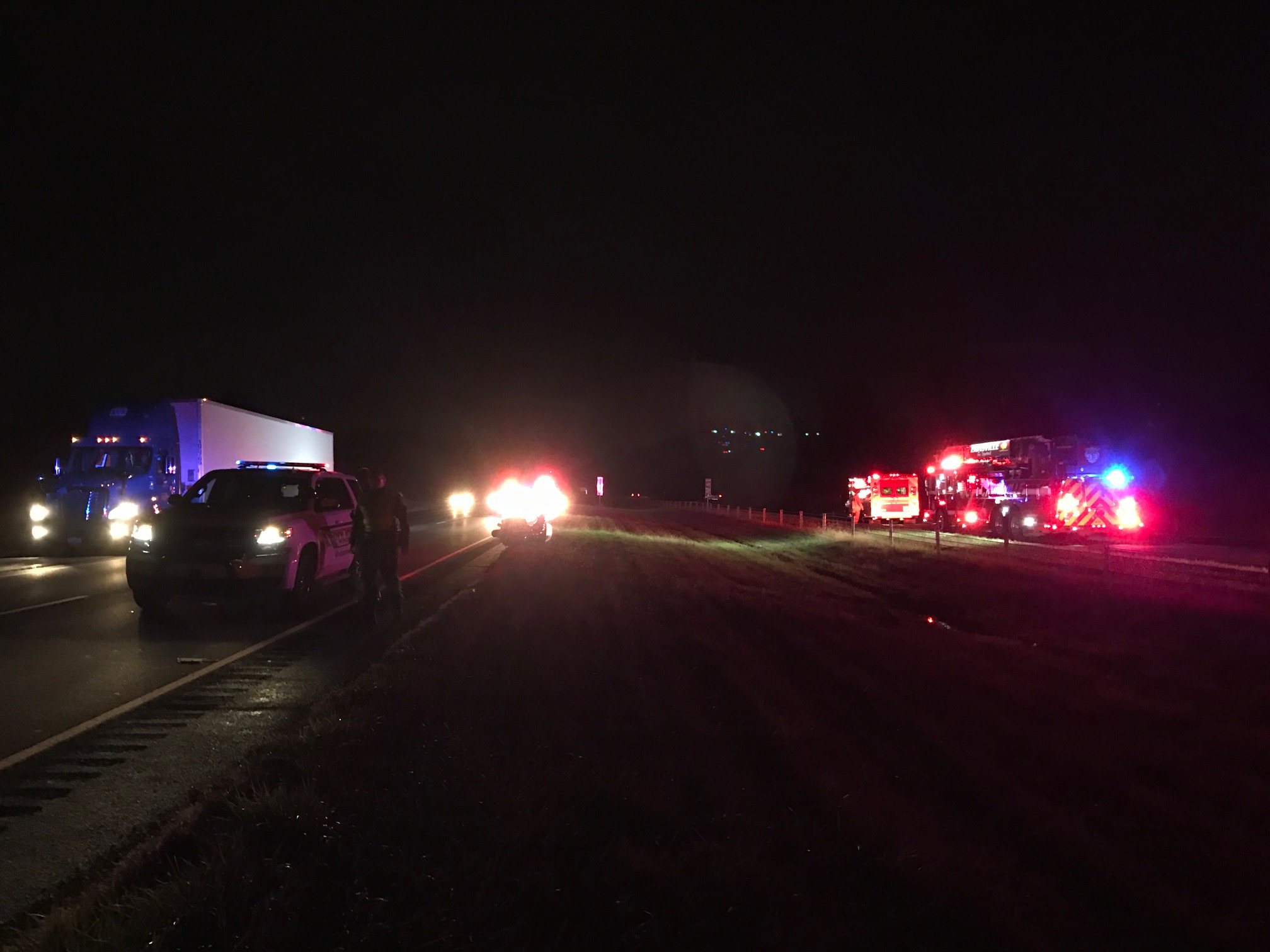 The driver of the vehicle sustained no injuries, however the operator of the motorcycle sustained cuts to the face and unknown chest injuries.
One lane was blocked for about an hour while police investigated the incident.